Jakub Ra ~

Peter Susan Sagat (PXS)


R Rated
kurátorka: Edita Štrajtová
05. 09. - 14. 09. 2019
Vstupné: dobrovolné
Entry: donation
05. 09. 2019
︎6pm Opening
︎6pm Performance
︎7pm Artist Talk
︎8pm DJ set by Mor Wen


Jakub Ra - fotograf, art director a student magisterského ročníku FAMU v ateliéru Fotografie a nových médií pod vedením Hynka Alta, se po delší pauze vrací zpátky do svých kořenů vizuálního umění - do fotografie jako takové. Jeho životním tématem je tělo a vše kolem něj. Pro výstavu R-RATED proto vytvořil nové série fotografií, které budou komunikovat v dialogu s projekcí textů, které připravil Peter Susan Sagat (PXS).

Práce obou, jak Jakuba tak PXS, vycházejí z performativního charakteru, ze zážitků, prožitků, transcendentálních stavů, budoucích vizí, redefinic, anarchie a sexu. Mnoha lidmi jsou vnímány jako přes čáru nebo za hranicí. A to přesně oba prožívají. Je zde přítomna neustálá nutkavost bourat status quo, myšlenkové bubliny i společenské tabu a oscilovat mezi konformitou a chaosem.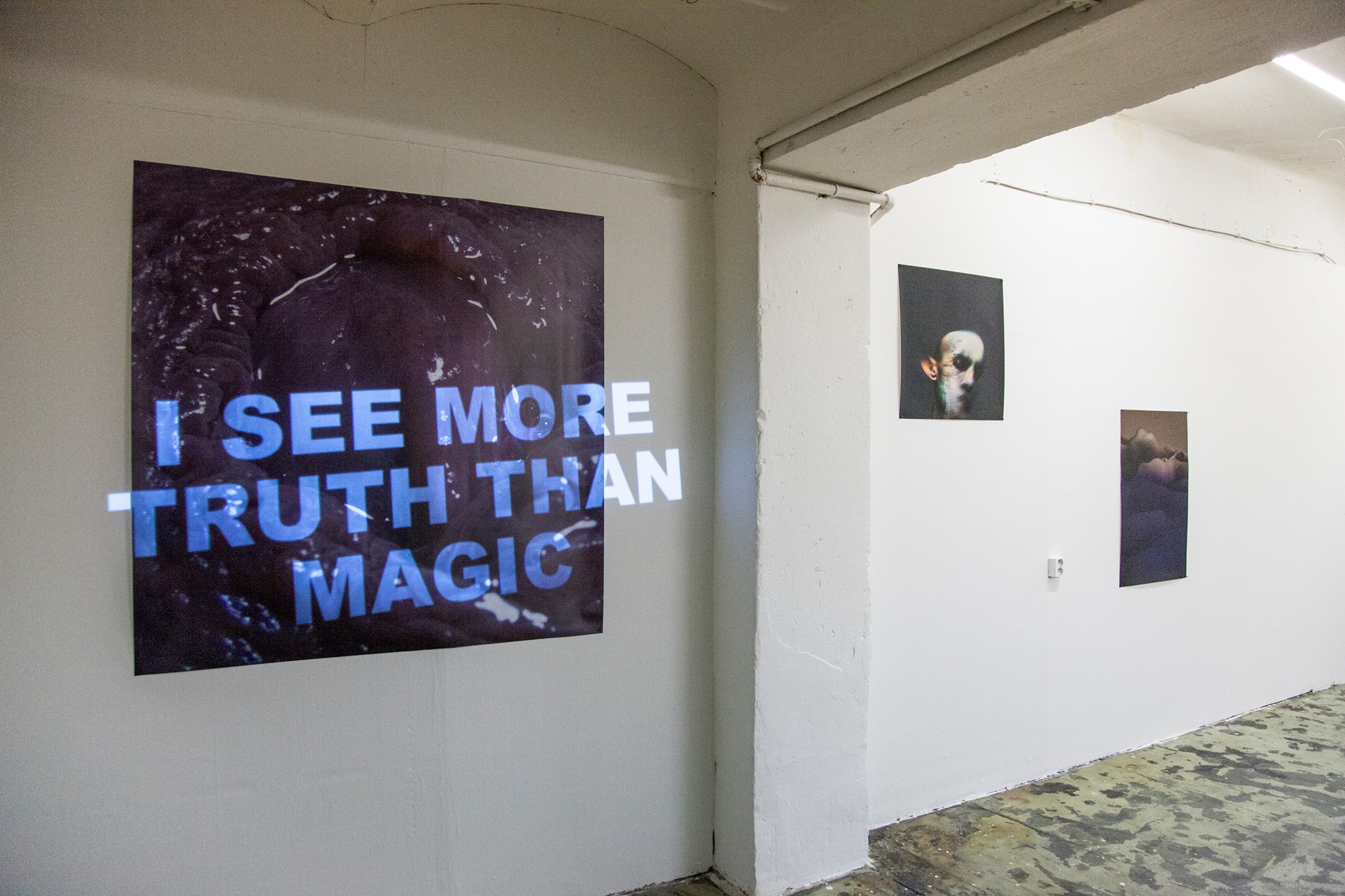 photo Marie Leličová


---
Výstavní program Petrohradská kolektiv z.s. na rok 2019 byl podpořen Státním fondem kultury ČR, Magistrátem hlavního města Prahy a Městskou části Praha 10.

Exhibition program Petrohradská kolektiv z.s. is supported in 2019 by the State Fund of Culture of the Czech Republic, the City of Prague, and the City District of Prague 10.