David Střeleček ~
Dew Drop Echoes
kurátoři: Noemi Purkrábková & Jiří Sirůček

08. 06. - 22. 06. 2020
Vstupné: dobrovolné
Entry: donation
08. 06. 2020
︎6pm Opening


Rushing from the depths through tight warmish corridors.
Throbbing in the rhythm. thump-thump. thump-thump.
So anxious to shine again.
In. And out.
Caressed by gentle breeze, gliding on its vast cooling sails.
Suddenly a floppy encounter. Silkily soft touch. A mellow floral scent.
Sliding in.
Outside. Inside.
A different place now. But everything echoes with that same subtle rumbling.
A tender sound permeating all surfaces. Pulsating. Fluttering.
thump-thump. thump.

Hmmm, but does it really sound the same?




Ranní opar zahalil širé okolí mihotavou září. Chladivá rosa nejistě klouže po vratkých stéblech a ulpívá ve stvolech, kloubcích lodyh i zvrásněných strukturách kůry. Rozvětvená vlákna pavučiny posetá třpytivými kapkami se táhnou ze tmy až kamsi do nedohledna. Jako střípky nekonečně tříštěného zrcadla odráží každá tisíce dalších a v tom sdíleném stále navraceném pohledu se světelné paprsky lámou do mlhavého oblaku protkaného elektrizujícími záblesky. Dunivé chvění těkavého povrchu působí křehce i surově zároveň. Tepající částice se lehce prohýbají pod tíhou sotva citelných aerofonních vibrací vyvolaných jakousi neslyšitelnou tóninou. Jak asi zní vzduch? A jakou melodii zpívá?

Nádech. Výdech. Každý z nich získává mučivou váhu. Tak v rytmu a přece tak mimo. Jejich samozřejmost se najednou zdá vzdálená a lehkost těžkne na ocel. I letmý pohyb nenávratně mění celou partituru. Možná, že nikdy dřív jsme tolik nepotřebovali politiku dechu. Okolní vzduch se stává všeobjímající hmotou řezanou na tenké plátky i těmi nejjemnějšími křídly. Skutečně nemá dech barvu? A mohou všichni volně dýchat? Nezastavitelné sympoetické zrcadlení se rozléhá po síti vibrací z propleteného nástroje intra-akcí a otřesů. Lze ho však někdy vůbec uslyšet hrát? Kam přiložit ústa k rozechvění jeho burácivého chřípí? A jestliže se říká, že v kapce rosy se odráží celý vesmír, co pak může skrývat bzučení žestě?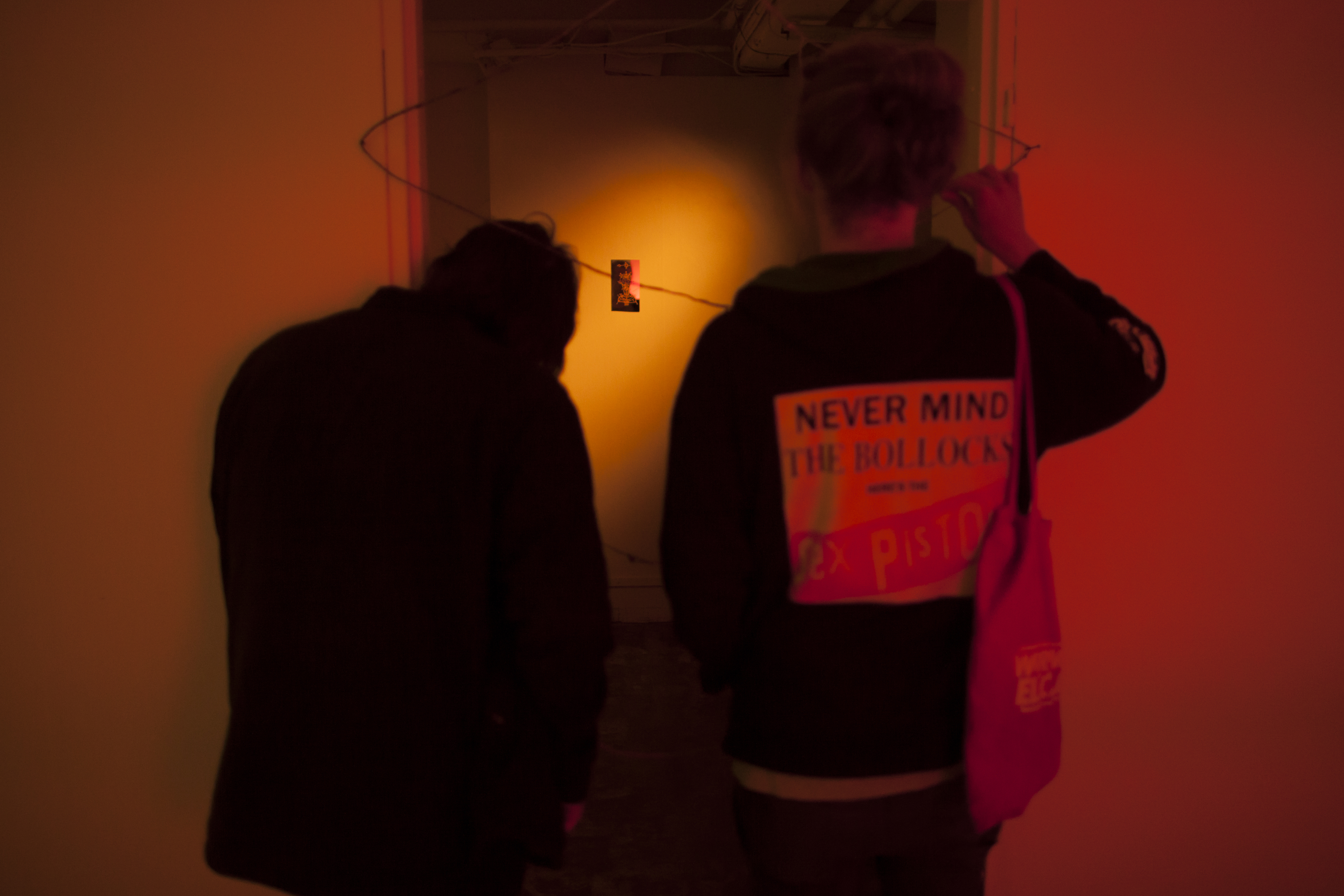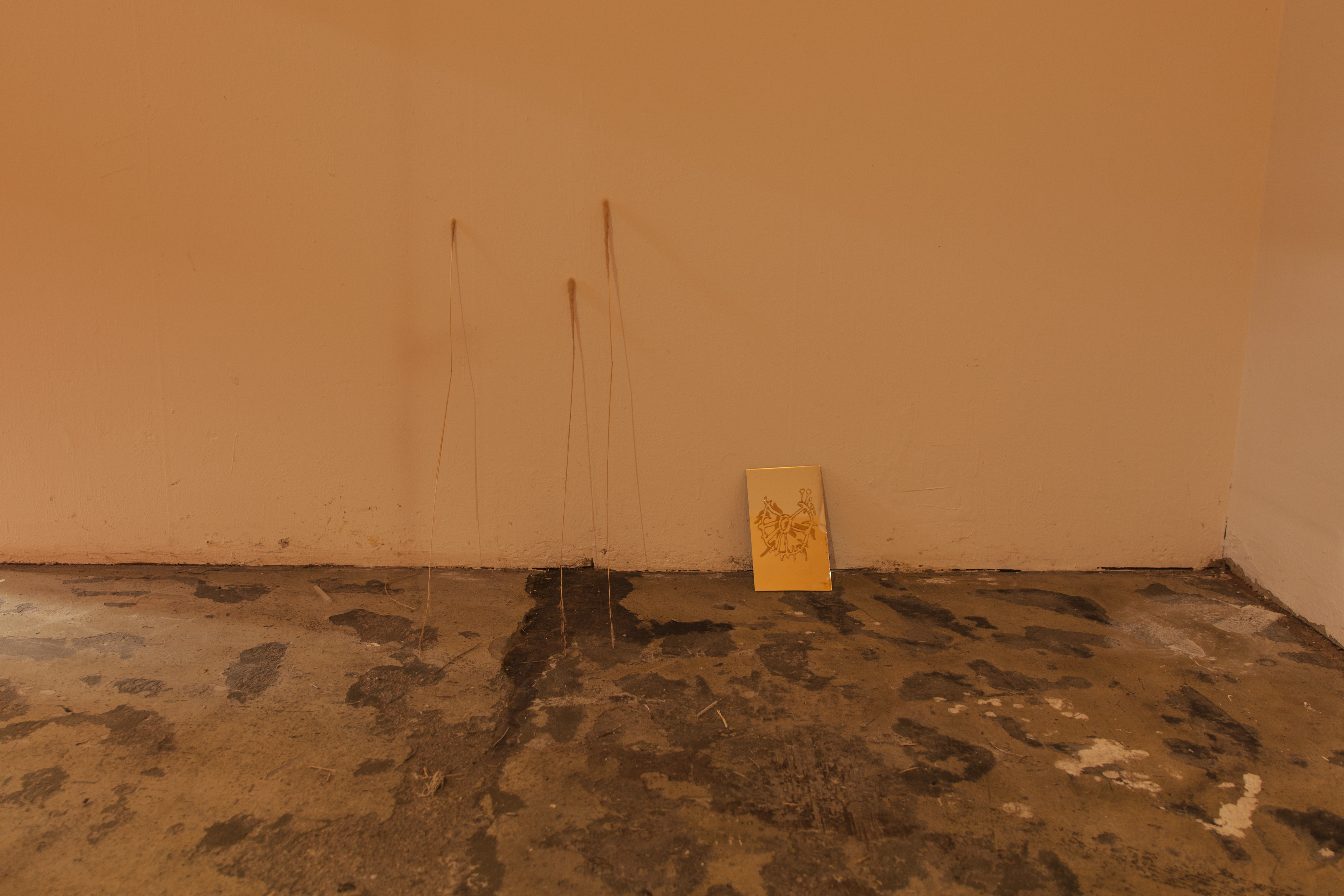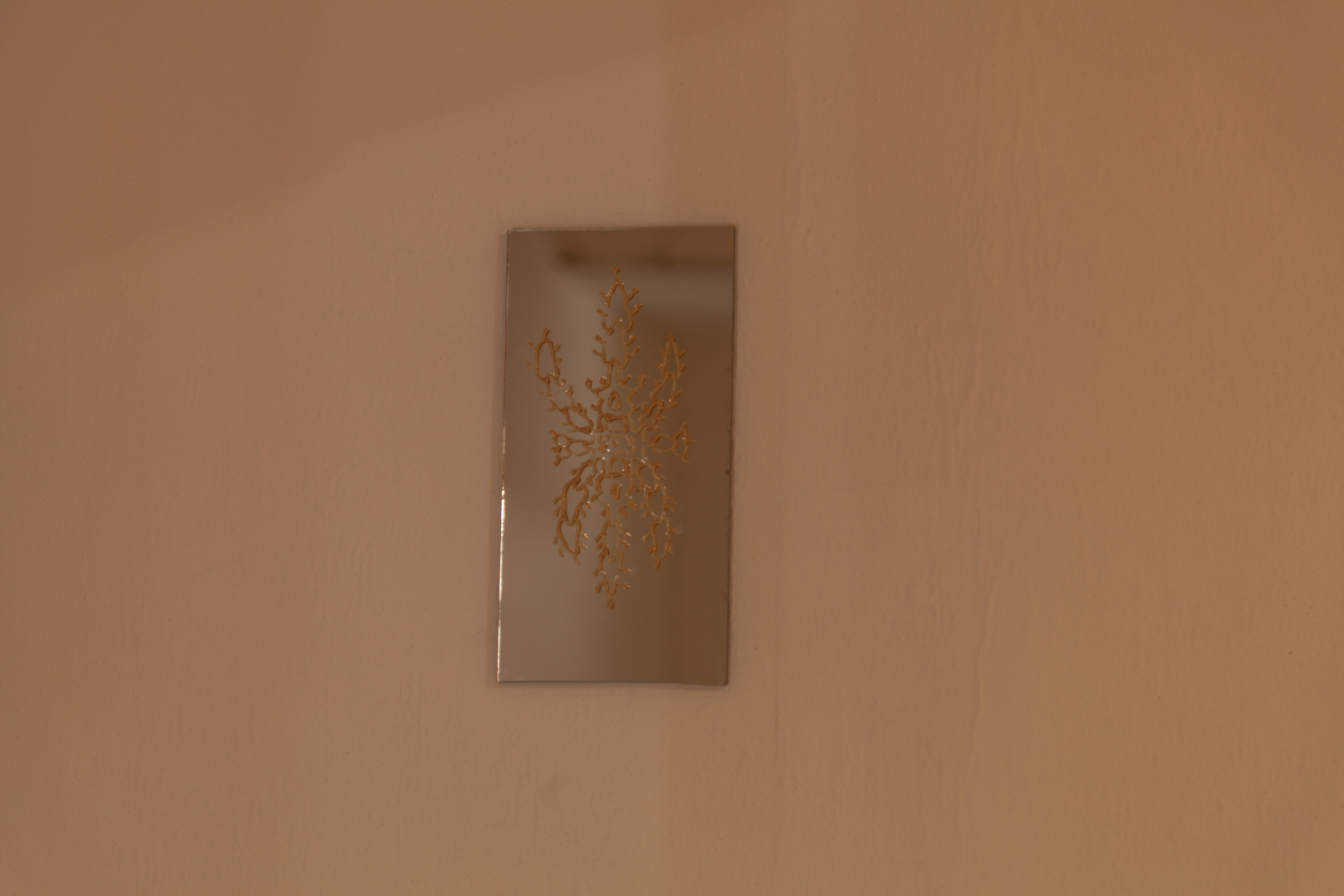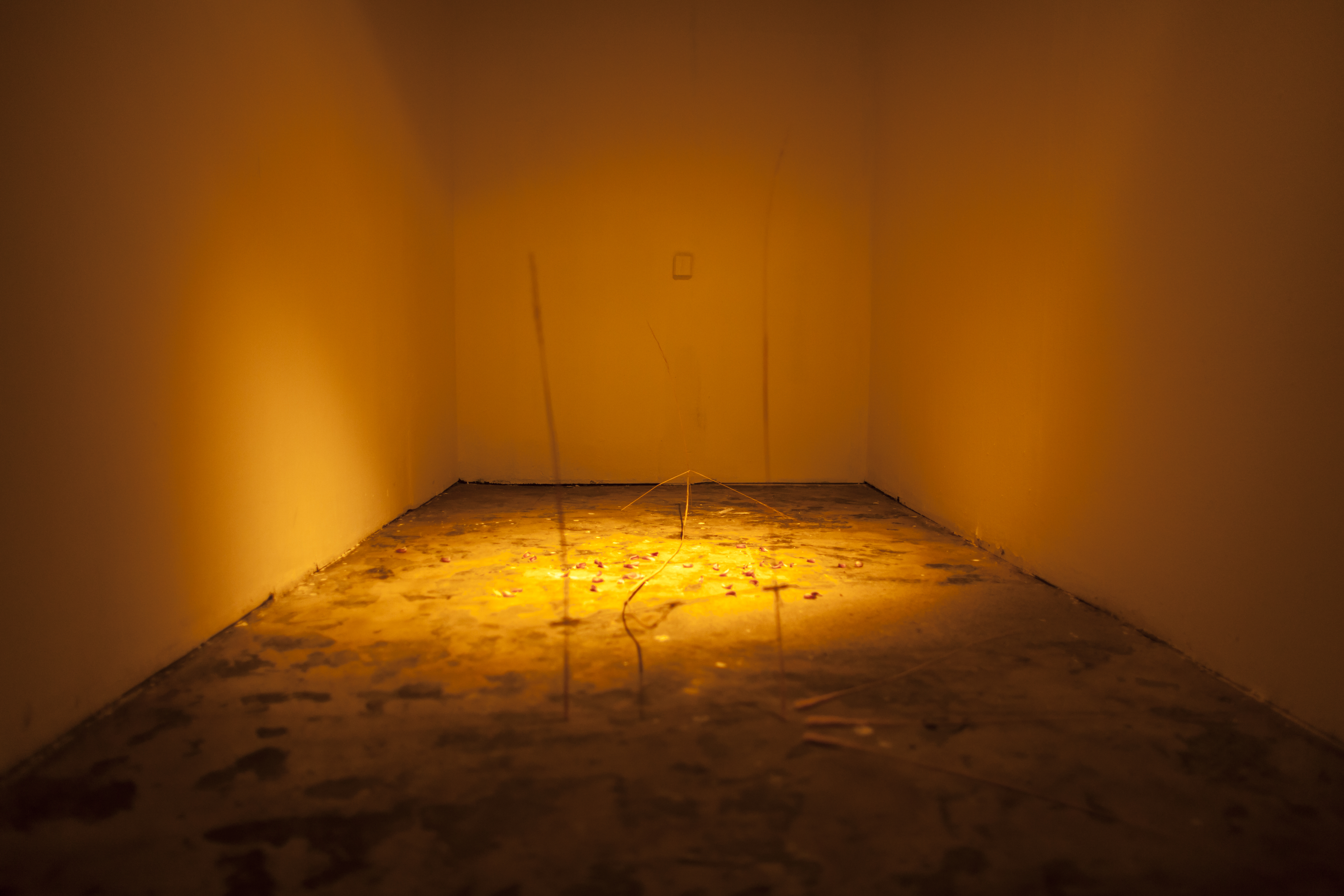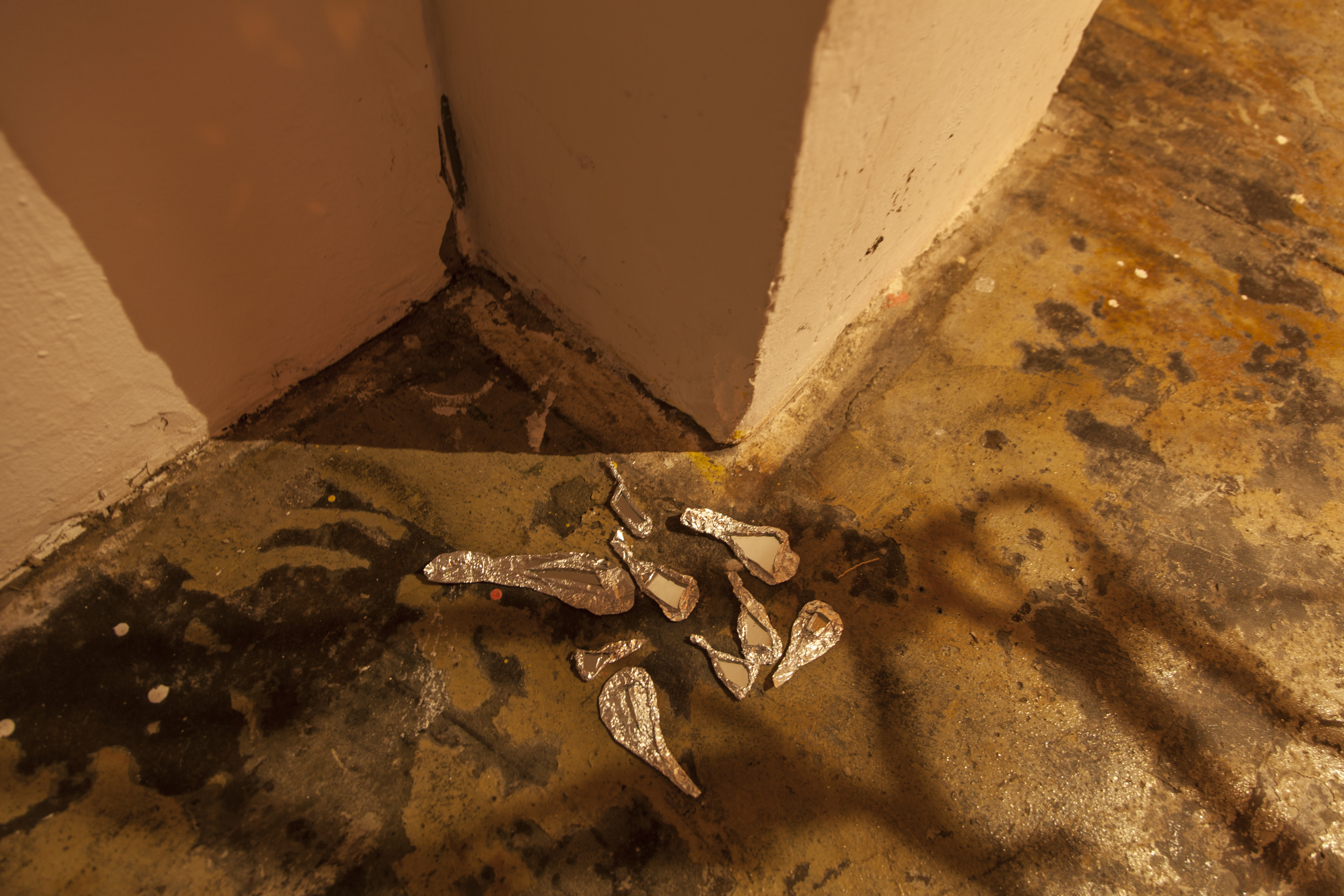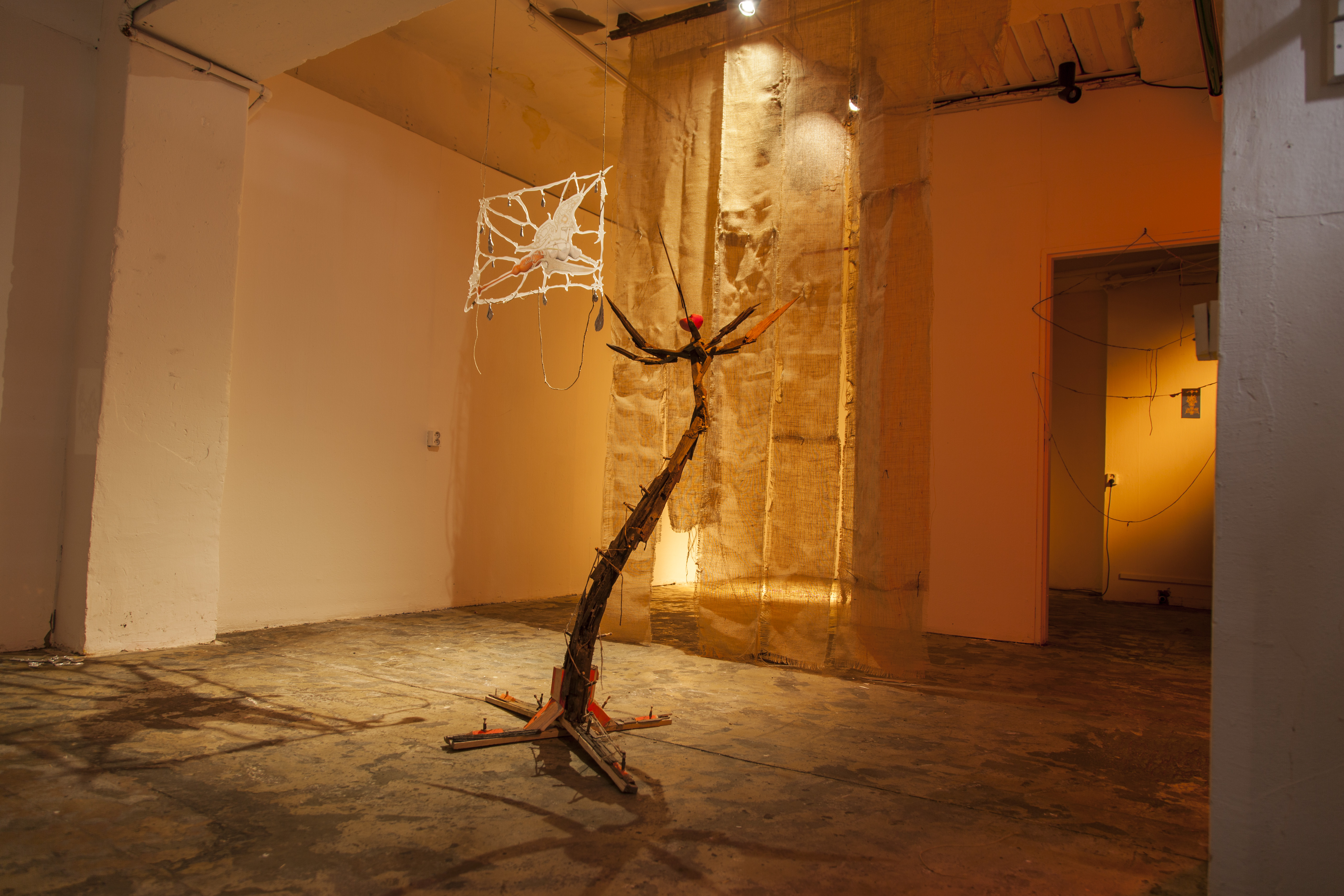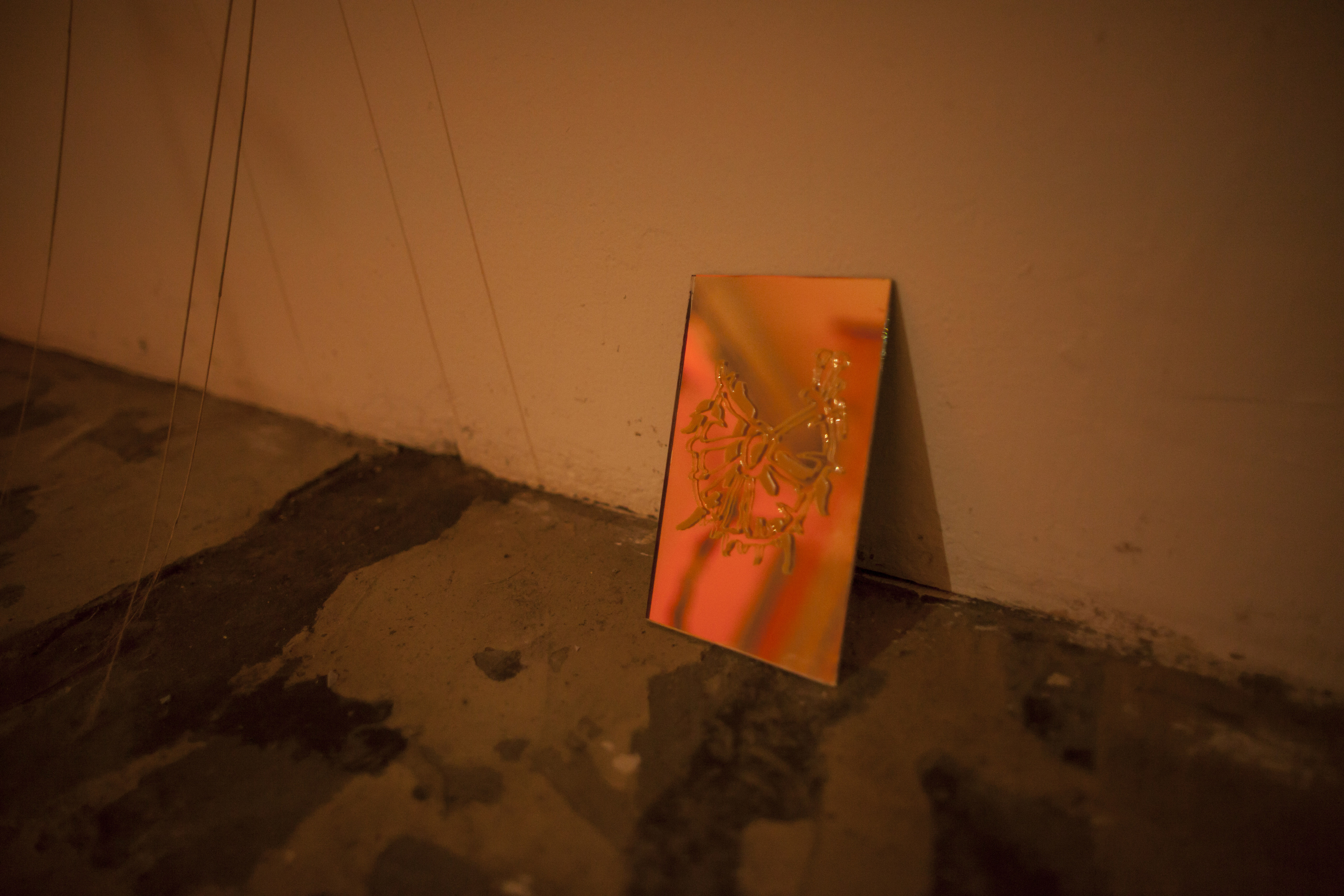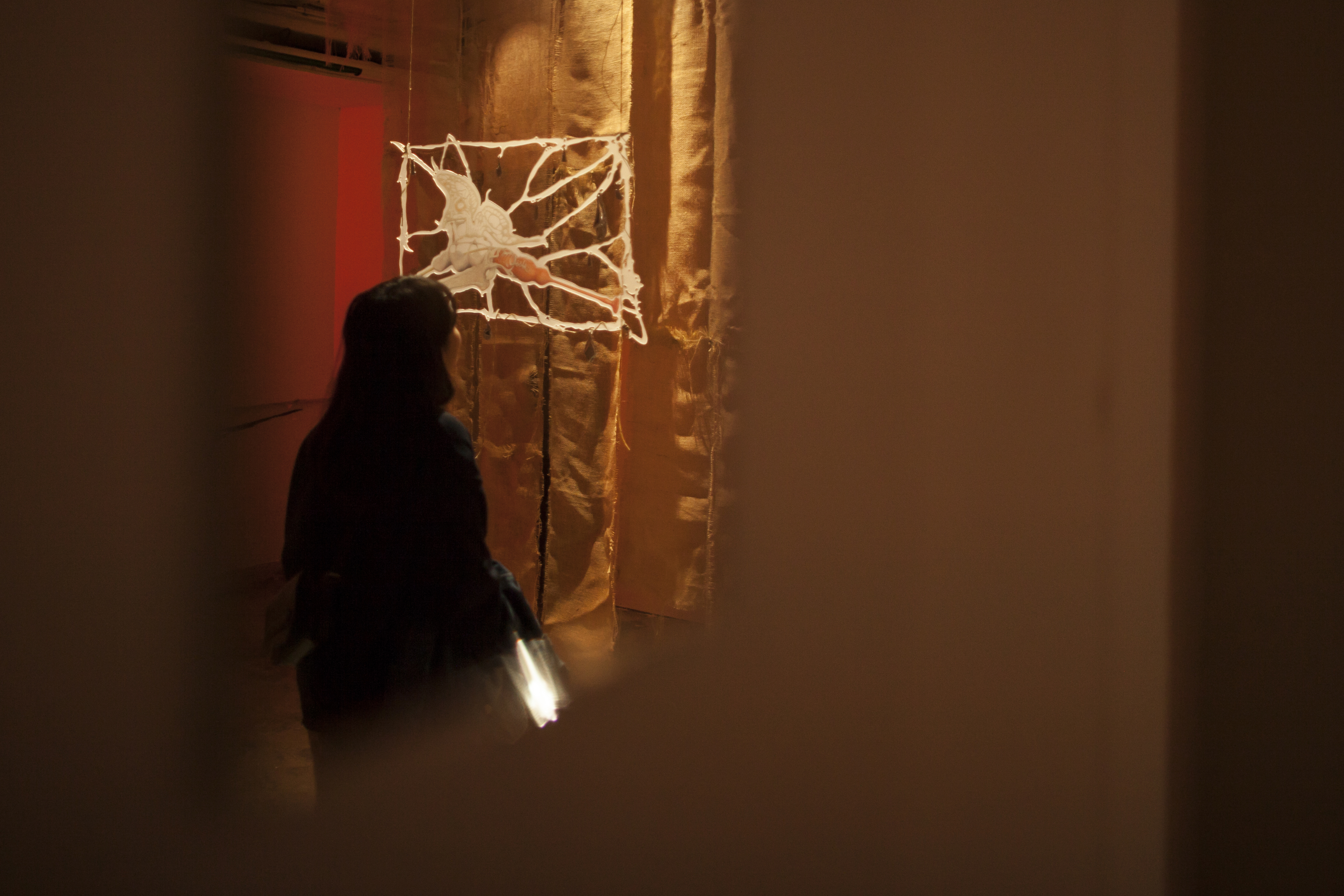 photo Marie Leličová


---
Výstavní program Petrohradská kolektiv z.s. na rok 2020 byl podpořen Státním fondem kultury ČR, Magistrátem hlavního města Prahy a Městskou části Praha 10.

Exhibition program Petrohradská kolektiv z.s. is supported in 2020 by the State Fund of Culture of the Czech Republic, the City of Prague, and the City District of Prague 10.