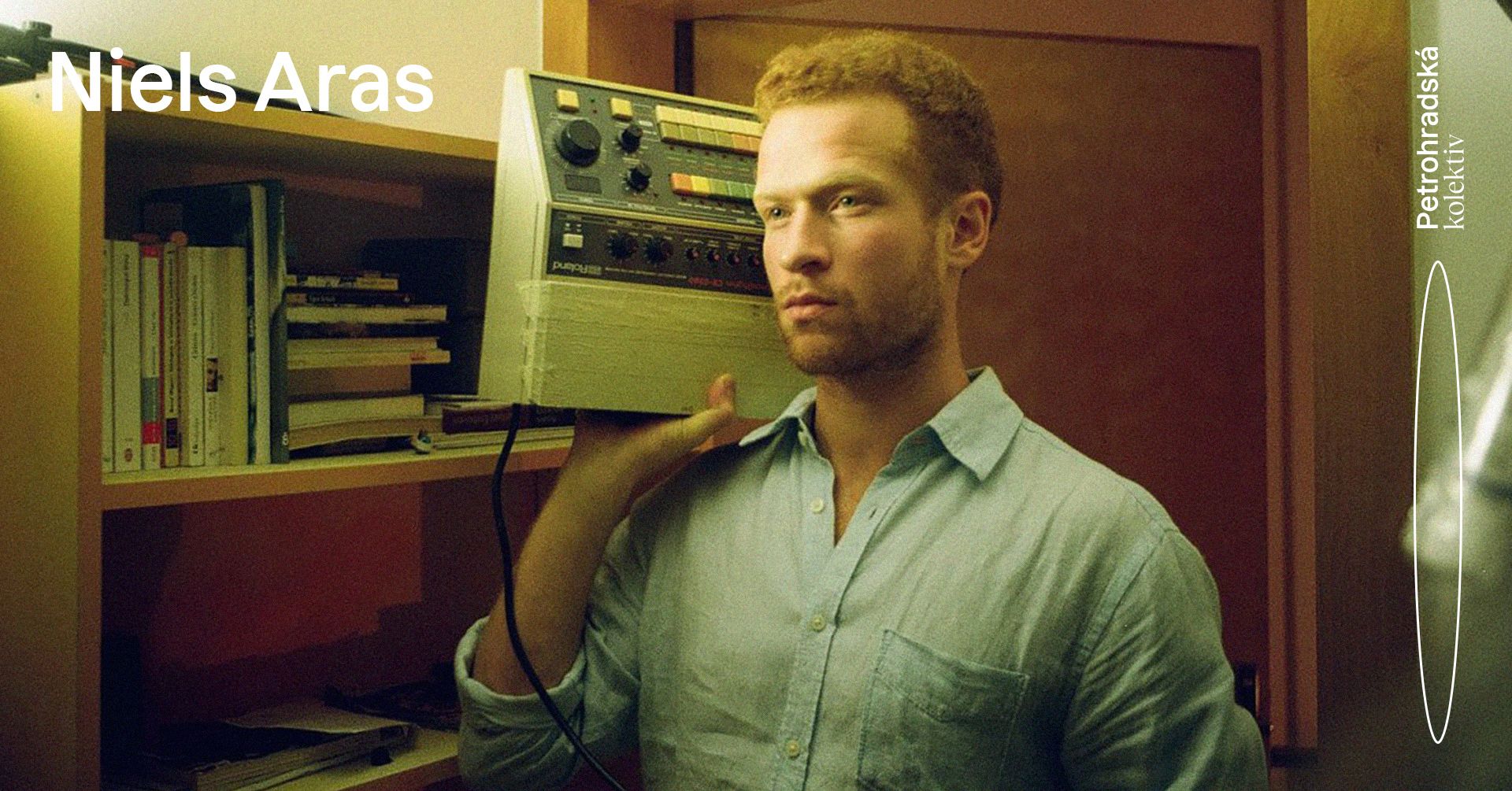 Niels Aras
na dvorku Petrohradské
10. 08. 2021
19.30
Vstupné: dobrovolné
Entry: donation
Niels Aras



Niels Aras is Prague-based french musician and specialist on modular synthesizers. He is part of collective around Prague space Noise.Kitchen and member of Project Germs. His solo music oscillates between experimental and club music. Master of slow drones and hypnotic arpeggios.

Summer in the courtyard at Petrohradská Kolektiv will be a showcase of live acts with the focus being on contemporary music production. We will present a broad variety of quality acts from the Czech alternative scene, ranging in genre from electronics, to pop, to country. Dramaturgy oversight will be handled by music producer, scenic and film music composer, and member of music promoters collective – Wrong- Mojmir Mechura.


Niels Aras

Niels Aras je v Praze usazený francouzský hudebník a specialista na modulární syntezátory. Je součástí kolektivu kolem pražského prostoru Noise.Kitchen a členem projektu Project Germs. Ve vlastní tvorbě se pohybuje mezi experimentální a klubovou elektronikou. Mistr táhlých dronů a hypnotických arpeggií.

Léto na dvoře Petrohradská kolektiv s cyklem živých koncertů, se zaměřením na současnou hudební produkci. Má za cíl představit různorodost a kvalitu české alternativní scény napříč širokým žánrovým spektrem od elektroniky, přes pop až ke country. Dramaturgického vedení se zhostil již druhým rokem Mojmír Měchura, hudební producent, tvůrce scénické a filmové hudby a člen pražského kolektivu Wrong.


---
Hudební program v rámci živého umění Petrohradská kolektiv je podpořen v roce 2021 Ministerstvem kultury ČR,
Magistrátem hlavního města Prahy, Městské části Prahy 10.

Music performances as part of the Live art program of Petrohradská kolektiv are supported by the Ministry of Culture Czech Republic, Prague City Hall, Municipal part Prague 10.