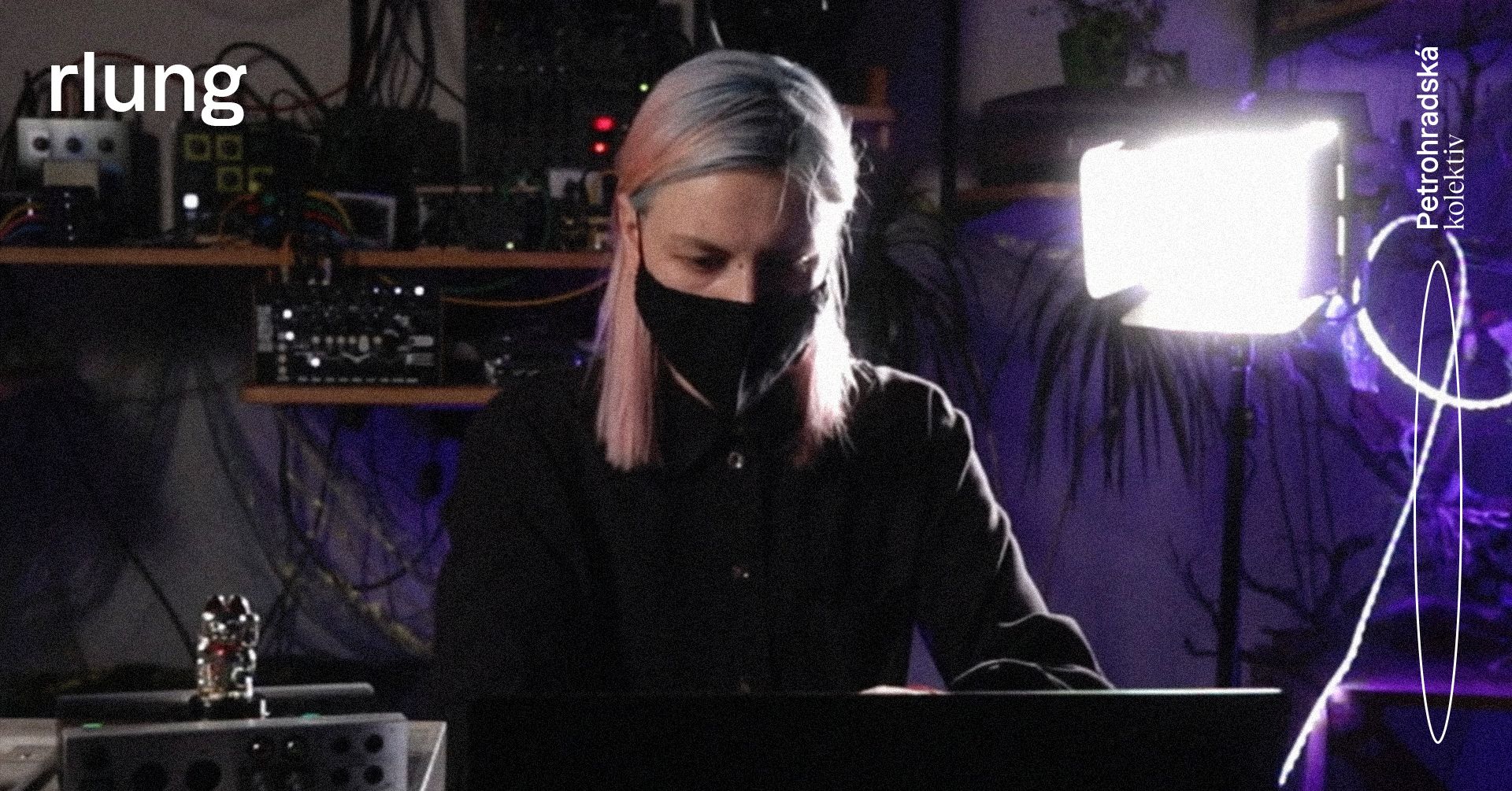 rlung
na dvorku Petrohradské
13. 07. 2021 19.30
Vstupné: dobrovolné
Entry: donation
rlung

rlung is Prague based producer and photographer from Russia and she is a hidden treasure of the Prague ambient scene. She uses recordings of modular synthesizers, which she further processes digitally. That way she creates richly layered sound full of organic detail, rhythms, and stylistically is not far from the production of labels such as Posh Isolation. In 2019 she released a cassette album nontemporary on label Secret Press and last year she self-released an EP Ústí.

Summer in the courtyard at Petrohradská Kolektiv will be a showcase of live acts with the focus being on contemporary music production. We will present a broad variety of quality acts from the Czech alternative scene, ranging in genre from electronics, to pop, to country. Dramaturgy oversight will be handled by music producer, scenic and film music composer, and member of music promoters collective – Wrong- Mojmir Mechura.


rlung

V Praze usazená ruská producentka a fotografka rlung je skrytým klenotem na pražské ambientní scéně. Ve své produkci využívá nahrávky z modulárních syntezátorů, které dále digitálně upravuje. Vytváří tím mnohovrstevnatý zvuk plný organických detailů, rytmů a stylově není daleko od produkcí labelů jako Posh Isolation. V roce 2019 vydala kazetu nontemporary na labelu Secret Press a loni si vydala vlastním nákladem EP Ústí.

Léto na dvoře Petrohradská kolektiv s cyklem živých koncertů, se zaměřením na současnou hudební produkci. Má za cíl představit různorodost a kvalitu české alternativní scény napříč širokým žánrovým spektrem od elektroniky, přes pop až ke country. Dramaturgického vedení se zhostil již druhým rokem Mojmír Měchura, hudební producent, tvůrce scénické a filmové hudby a člen pražského kolektivu Wrong.


---
Hudební program v rámci živého umění Petrohradská kolektiv je podpořen v roce 2021 Ministerstvem kultury ČR,
Magistrátem hlavního města Prahy, Městské části Prahy 10.

Music performances as part of the Live art program of Petrohradská kolektiv are supported by the Ministry of Culture Czech Republic, Prague City Hall, Municipal part Prague 10.