Stanislav Abrahám
na dvorku Petrohradské

14. 06. 2022 19:30
Vstupné: dobrovolné
Entry: donation
(photo Karel Šuster)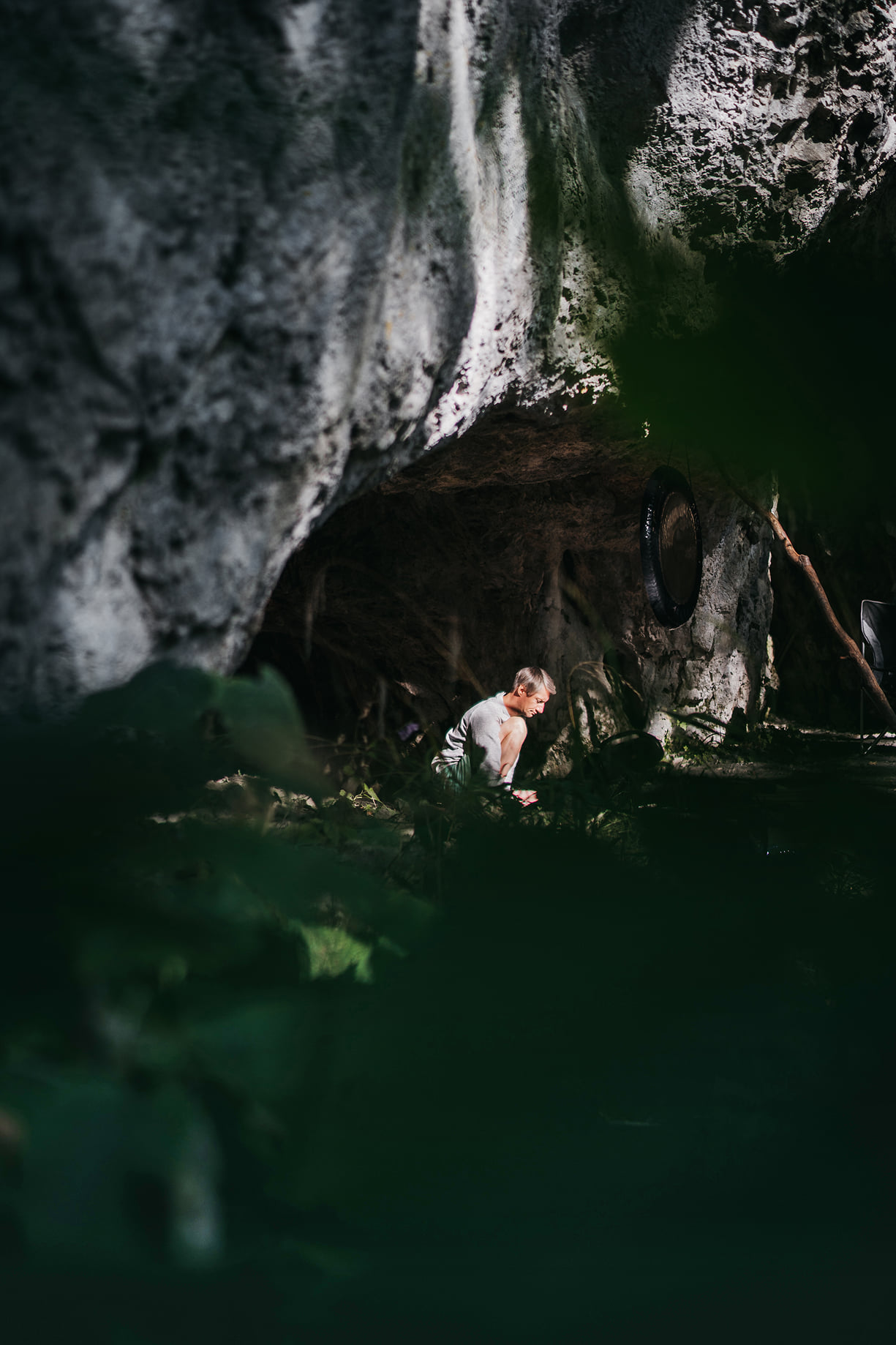 Sound artist, musician, theatre music composer and sound healer. One of the few Czech performers that is using gong to create meditative states without kitch and patos. He moves within the borders of ambient and experimental music with processed field recordings and usage of acoustic instruments.
Summer and fall in the courtyard at Petrohradská Kolektiv will be a showcase of live acts with the focus being on contemporary music production. We will present a broad variety of quality acts from the Czech alternative scene, ranging in genre from electronics, to pop, to country. Dramaturgy oversight will be handled in the third year by music producer, scenic and film music composer and member of music promoters collective – Wrong- Mojmir Mechura. Also will be joined for the second time by composer and audiovisual artist Oliver Torr.
fb:

https://www.facebook.com/abrahamambient



ig:

https://www.instagram.com/stanislav_abraham/
Sound artist, hudebník, skladatel scénické hudby a zvukový léčitel. Jeden z mála českých performerů, který dokáže pomocí gongu docílit meditativních a očistných výsledků bez kýče a patosu. Pohybuje se v teritoriích ambientní a experimentální hudby s příměsí procesovaných terénních nahrávek a využití živých nástrojů.

Léto a podzim na dvoře Petrohradská kolektiv s cyklem živých koncertů, se zaměřením na současnou hudební produkci. Má za cíl představit různorodost a kvalitu české alternativní scény napříč širokým žánrovým spektrem od elektroniky, přes pop až ke country. Dramaturgického vedení se zhostil již třetím rokem Mojmír Měchura, hudební producent, tvůrce scénické a filmové hudby a člen pražského kolektivu Wrong, kterého již po druhé svým výběrem doplní hudební skladatel a audiovizuální umělec Oliver Torr.


---
Provoz kulturních aktivit Petrohradská kolektiv je v roce 2022 finančně podpořen Ministerstvem kultury ČR, Magistrátem hlavního města Prahy, a Městskou částí Prahy 10.

The production of the cultural activities of the Petrohradská kolektiv is financially supported in 2022 by the Ministry of Culture of the Czech Republic, Municipality of the City of Prague, and the Municipal District of Prague 10.