Xynnh
na dvorku Petrohradské
17. 09. 2020 19:30
Vstupné: dobrovolné
Entry: donation
︎︎︎Xynnh


Prague based producer Xynnh represents the local scene flourishing slow-beat genre rooted in tribal, electro and wave. With an added aspect of mystical and spiritual vibe. He is co-founder of Glory Affairs together with Mor Wen, under this name, they are organizing intimate events focused on active listening, performance and occasionally dance music.


Summer in the courtyard at Petrohradská Kolektiv will be a showcase of live acts with the focus being on contemporary music production. We will present a broad variety of quality acts from the Czech alternative scene, ranging in genre from electronics, to pop, to country. Dramaturgy oversight will be handled by music producer, scenic and film music composer and member of music promoters collective – Wrong- Mojmir Mechura.
︎︎︎Xynnh


Pražský producent Xynnh reprezentuje na současné pražské scéně vzkvétající odnož pomalých beatů zakotvených v tribalu, electru a waveu. Dodává jim však mystický a spirituální nádech. Společně s Mor Wen stojí za projektem Glory Affairs, pod kterým pořádají komorní akce zaměřené na aktivní poslech, performance, ale nebojí se vkročit ani do tanečních vod.

Léto na dvoře Petrohradská kolektiv s cyklem živých koncertů, se zaměřením na současnou hudební produkci. Má za cíl představit různorodost a kvalitu české alternativní scény napříč širokým žánrovým spektrem od elektroniky, přes pop až ke country. Dramaturgického vedení se zhostil Mojmír Měchura, hudební producent, tvůrce scénické a filmové hudby a člen pražského kolektivu Wrong.


---
Hudební program v rámci živého umění Petrohradská kolektiv je podpořen v roce 2020 Ministerstvem kultury ČR, Magistrátem hlavního města Prahy, Městské části Prahy 10.

Music performances as part of Live art program of Petrohradská kolektiv are supported by Ministry of Culture Czech republic, Prague City Hall, Municipal part Prague 10.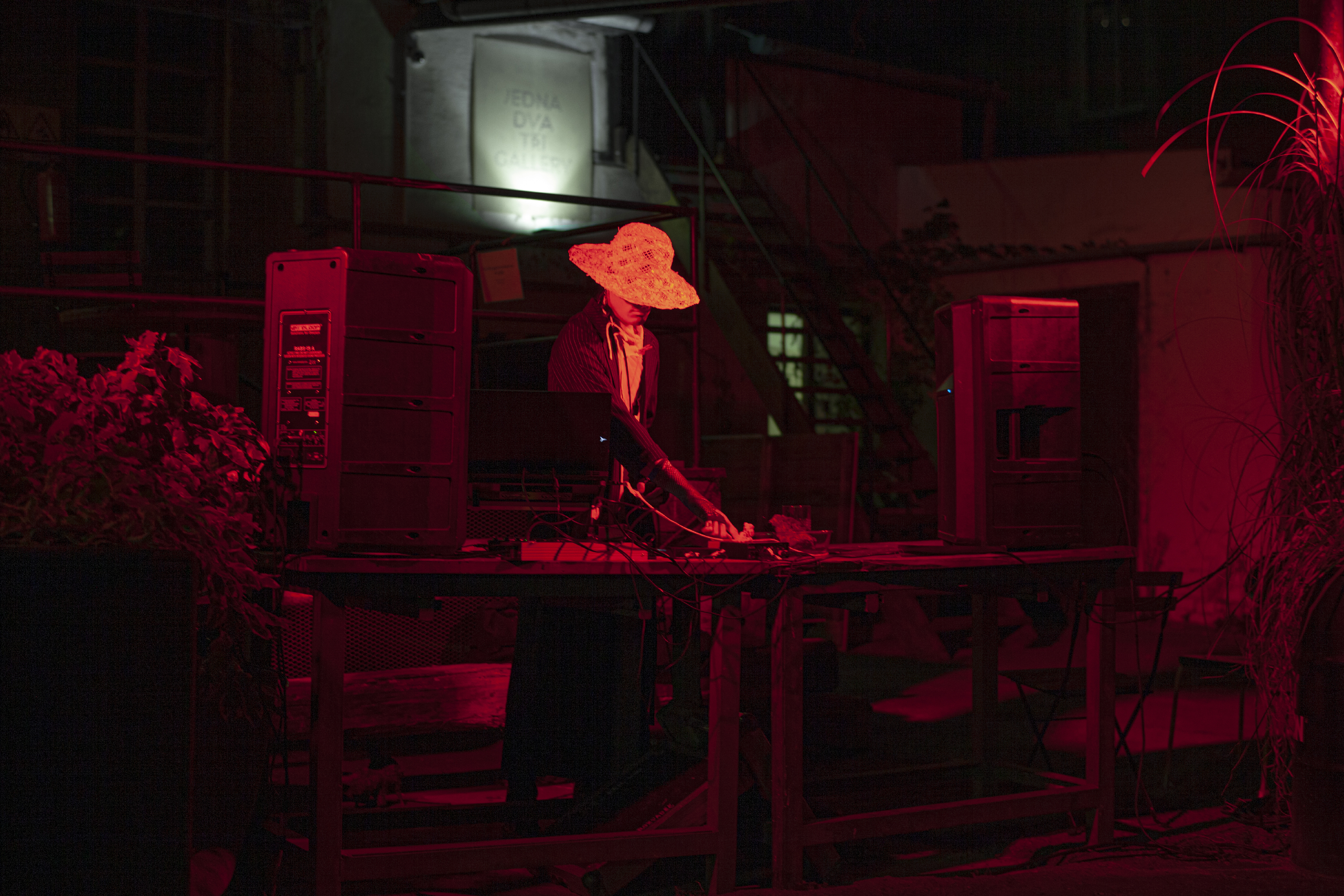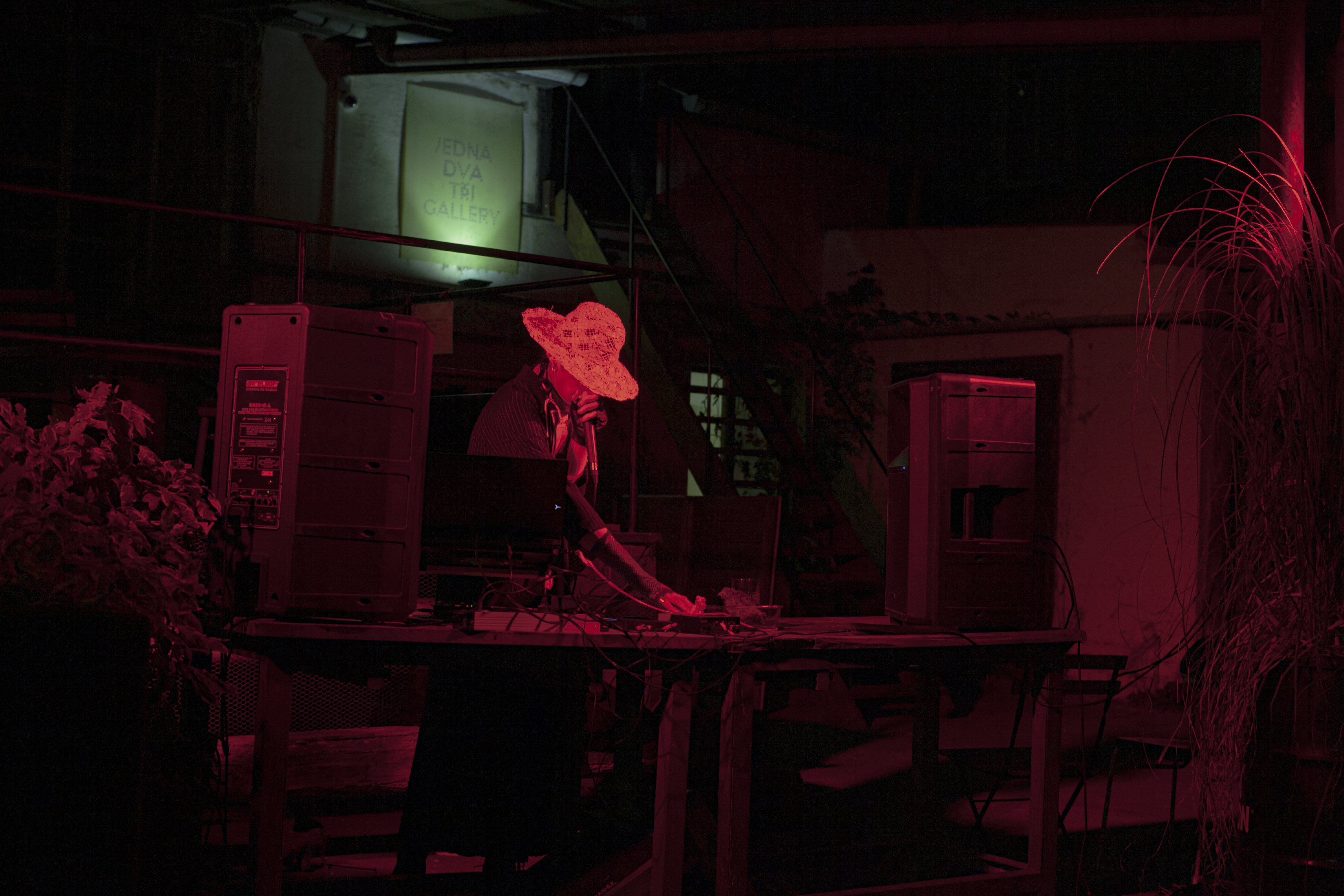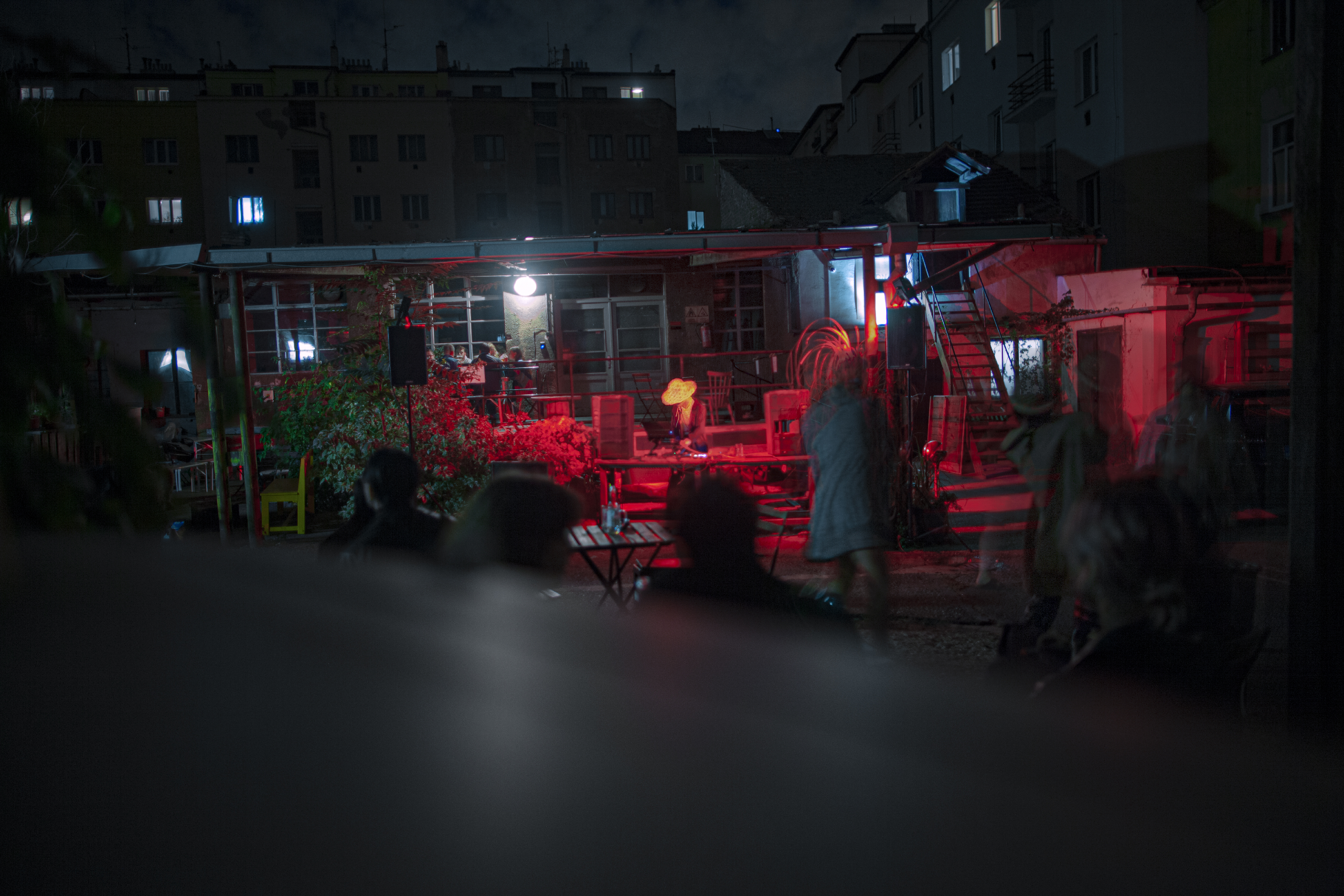 photo archiv Petrohradská kolektiv