KAFE PETROHRADSKA
is refreshing us with freshly brewed coffee since 2019.
Mon-Fri 9am-11pm
Sat-Sun 2pm-11pm
Judita Levitnerová
Šimon Levitner ~
Black Ice Scratching
kurátoři: Noemi Purkrábková & Jiří Sirůček

20. 07. - 03. 08. 2020
Vstupné: dobrovolné
Entry: donation
20. 07. 2019
︎6pm Opening




Translucent rays hitting the skyline
Seemingly without a body.
Spread all over the shivering surface
Travelling stitches
Itching at the speed of light.
Chasing grooves, grooving trenches into stone.
Running through thoughts
Gluing tissues to thin air.
Tracing every height, depth and change of pattern
Here they rush,
Carving firm space into networks.

Tell me: Are they one or are they many?





Neohraničenou místnost osvětlenou tisíci kontrolek rozeznívá spletité pípání. Hluboké vibrace prořezáváné sotva slyšitelnými sonary se slévají v elektrizující síť linek a spojů, jejichž svazky houstnou, aby se jinde zase rozpletly v chaos. Seismografy vnitřního dechu tektonických desek. EKG stratosféry. Problémy s tlakem. Přesně přeplněné plochy jakoby už neunesly ani jednu souřadnici, jediný bod. Vrstva po vrstvě – protkána, zaznamenána, uložena. Vše vychází přesně. A nebo ne? Má každá trajektorie propočítatelnou budoucnost? Stín podezření se plíží mezi rovnoběžkami. Falešná stopa na příliš rovné mřížce. Lze vůbec veřit poskakujícím signálům, že nemají své vlastní plány? Víme, kam letí všechny družice?


A protnou se skutečně úběžníky za rámem obrazovky?
kartografka se zamračila a po dlouhém váhání naráz převrátila celý nákres. Pružná průsvitná hmota se rychle přizpůsobila novým podmínkám. Rovné čáry se zašmodrchaly a propletly do zcela nových obrazců, které neodpovídaly ničemu, co kdy viděla. Geografické drama převrácených obtisků. Nečitelná mlhovina dat. Emocionální navigace. Tajuplná kartografie map s lidmi, map bez lidí, po lidech. Přepsat vnitřek tím, co přichází zvenku. Najít prstem místo, kde se stáváme něčím, čím nejsme. Vnést šum do všech kódů. Okultní mapování pokusů a omylů... Vyrýt novou trasu do hladkého povrchu.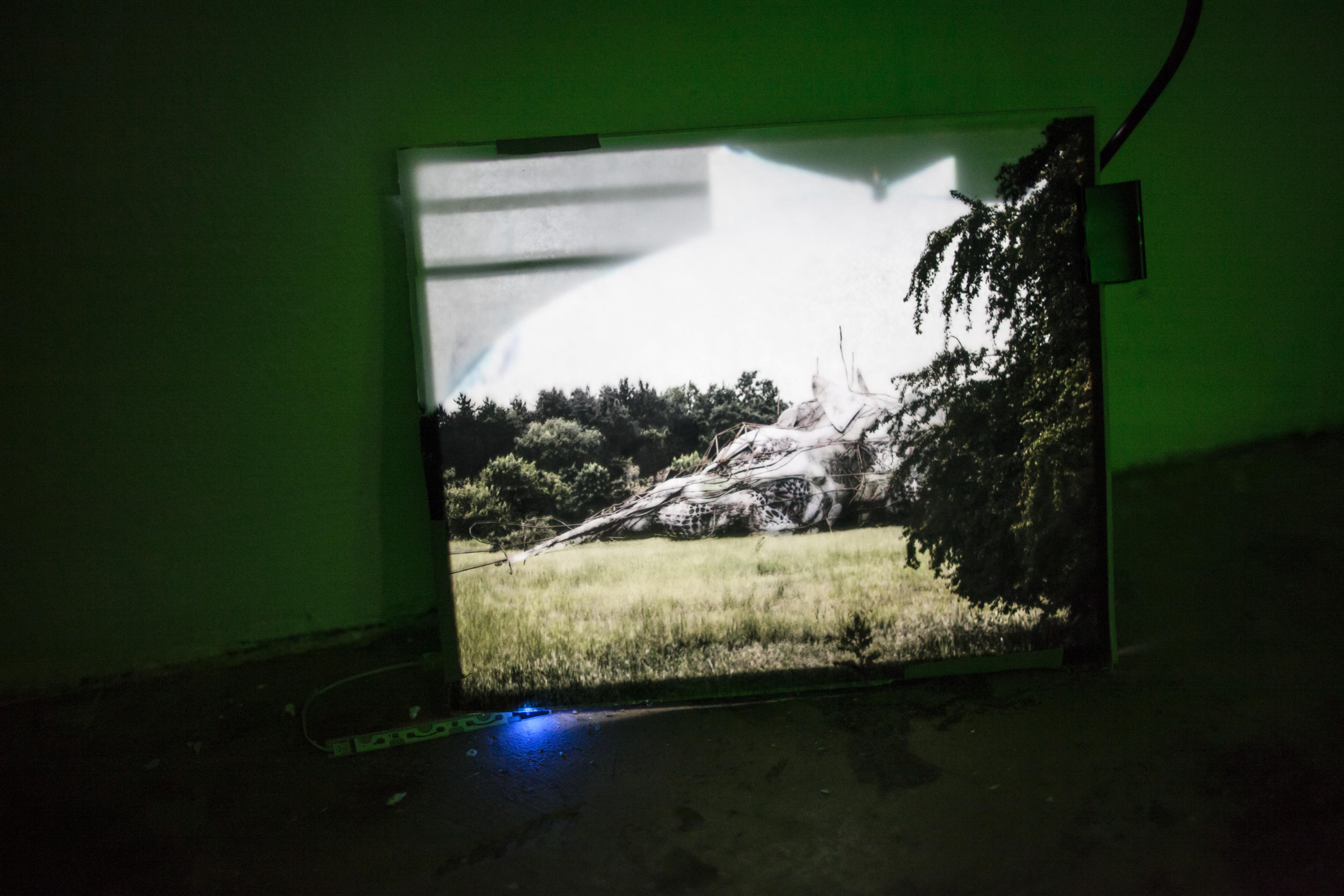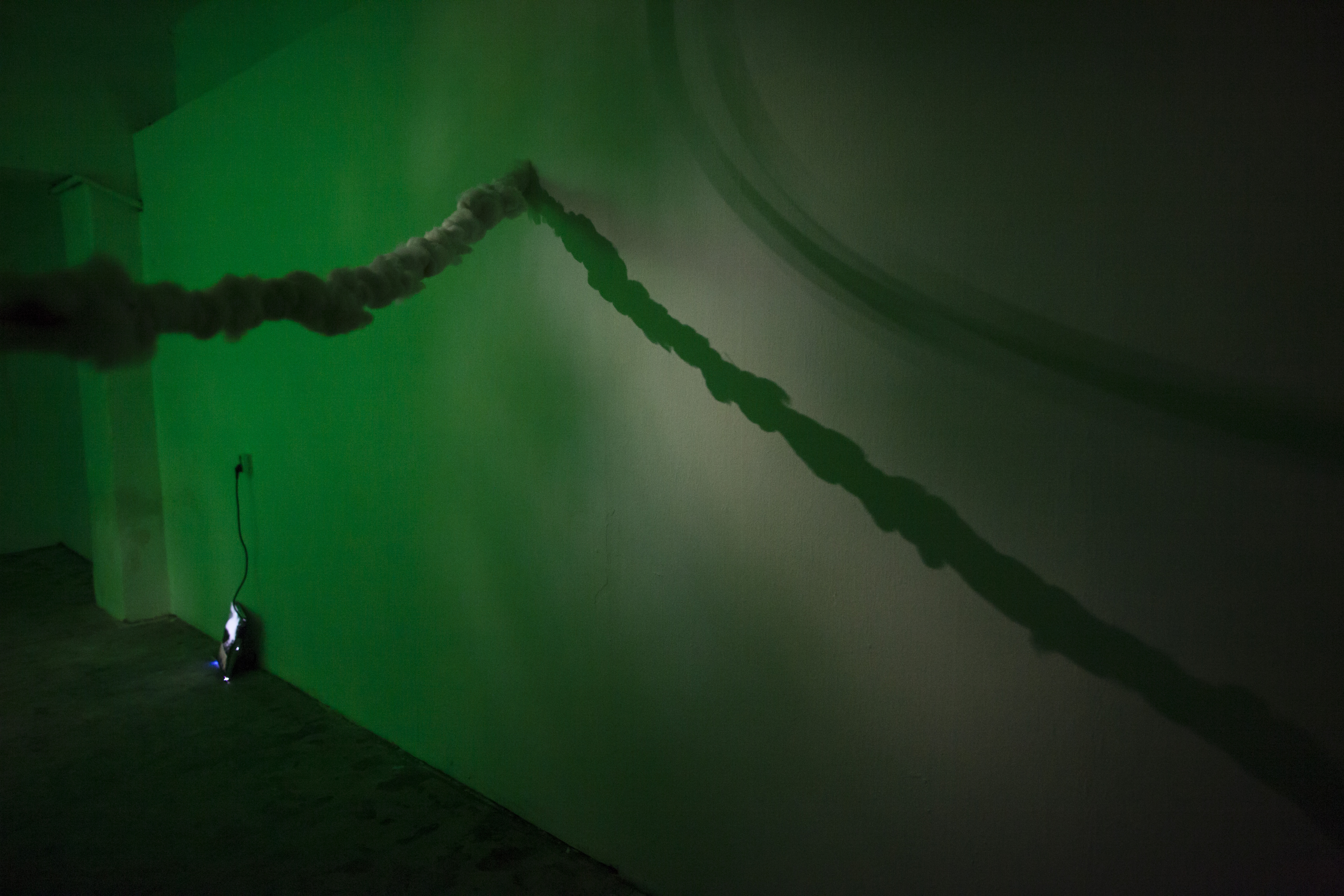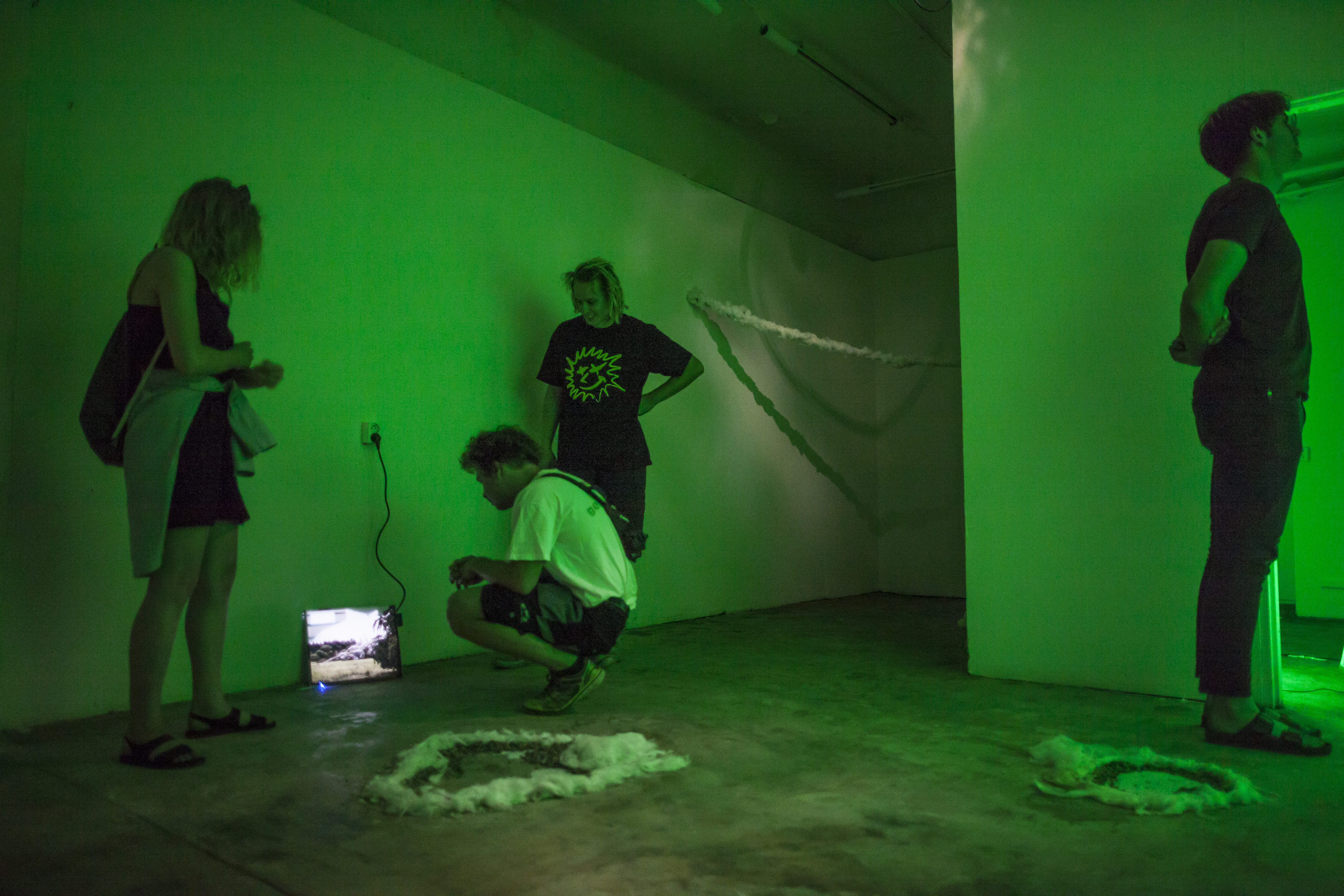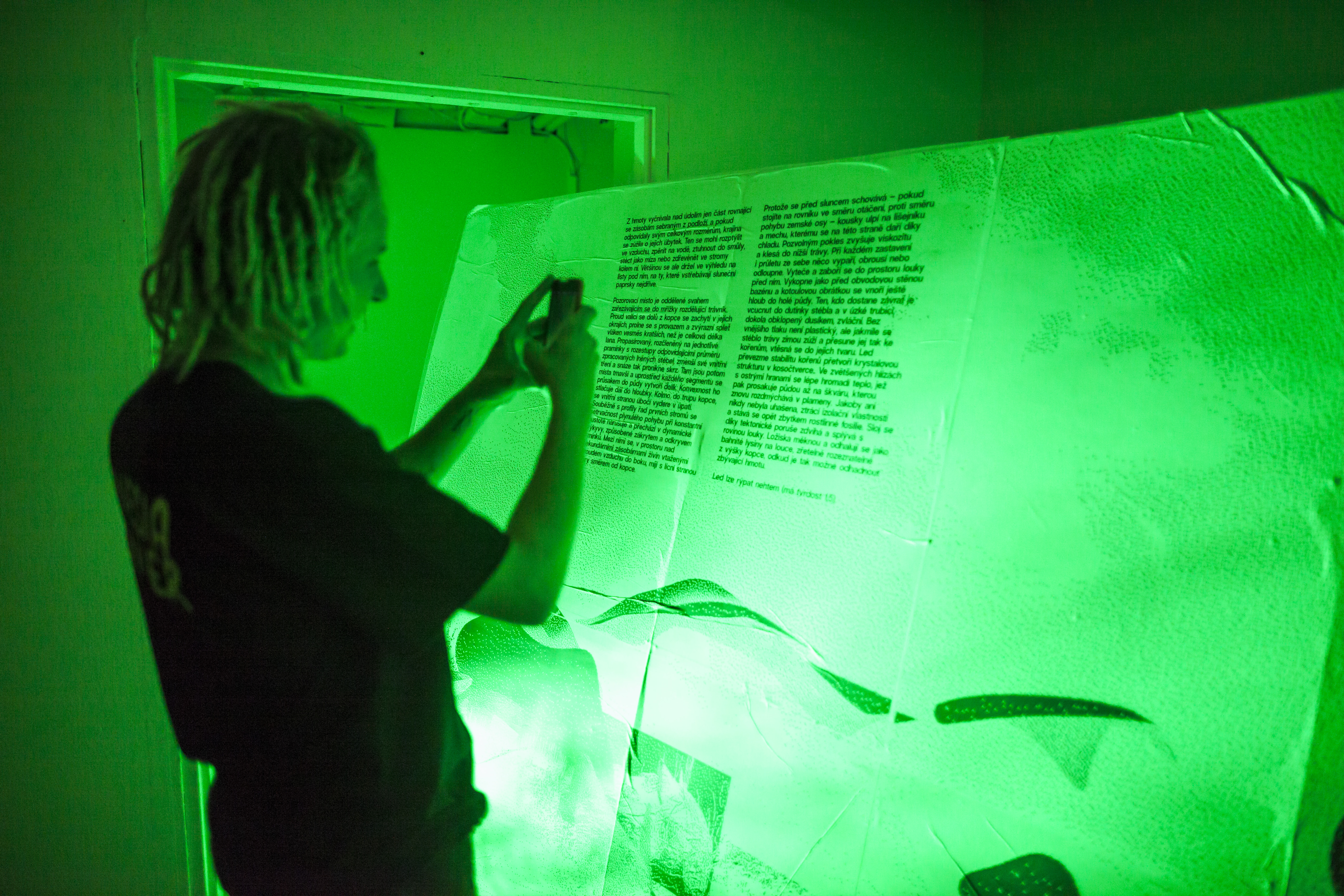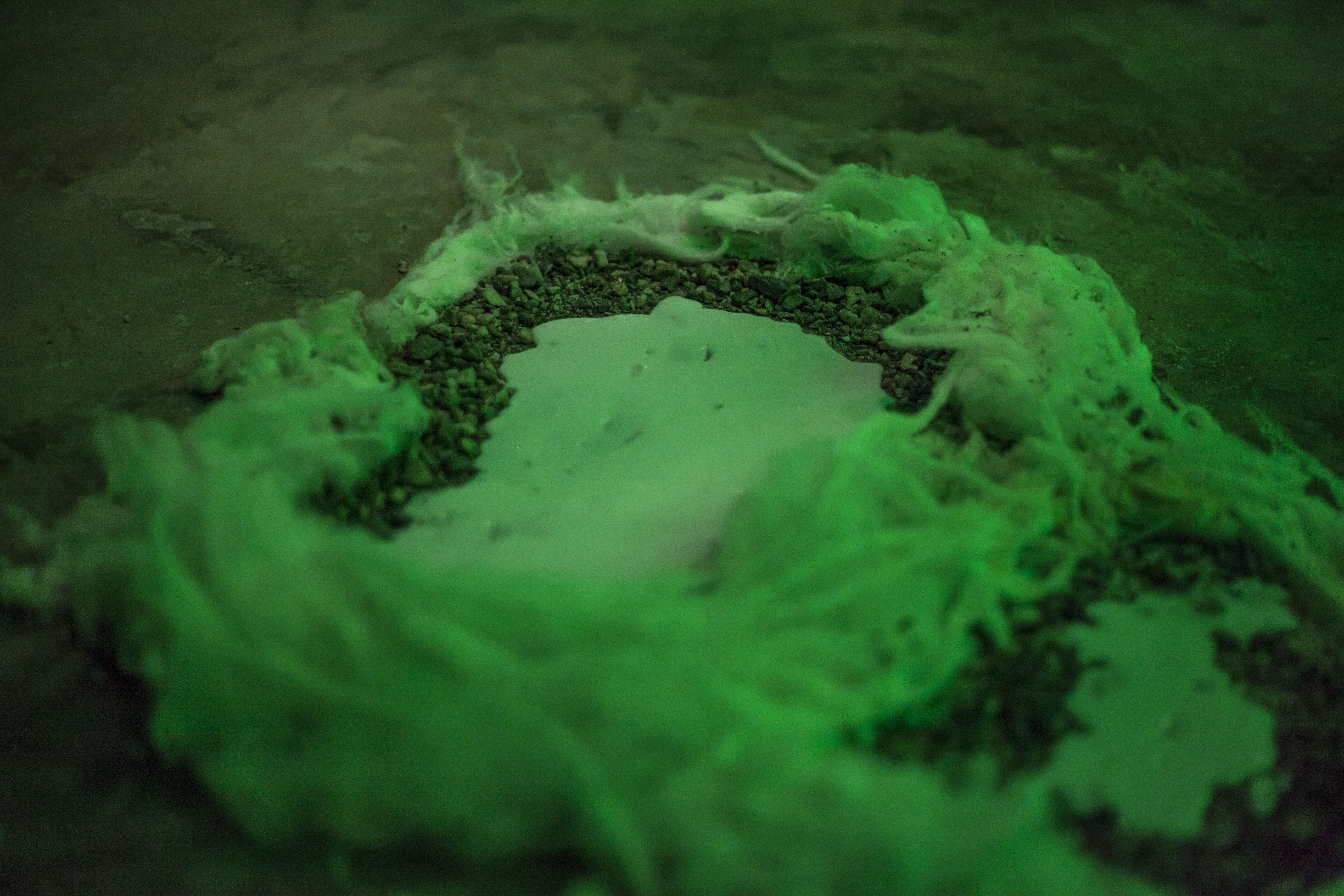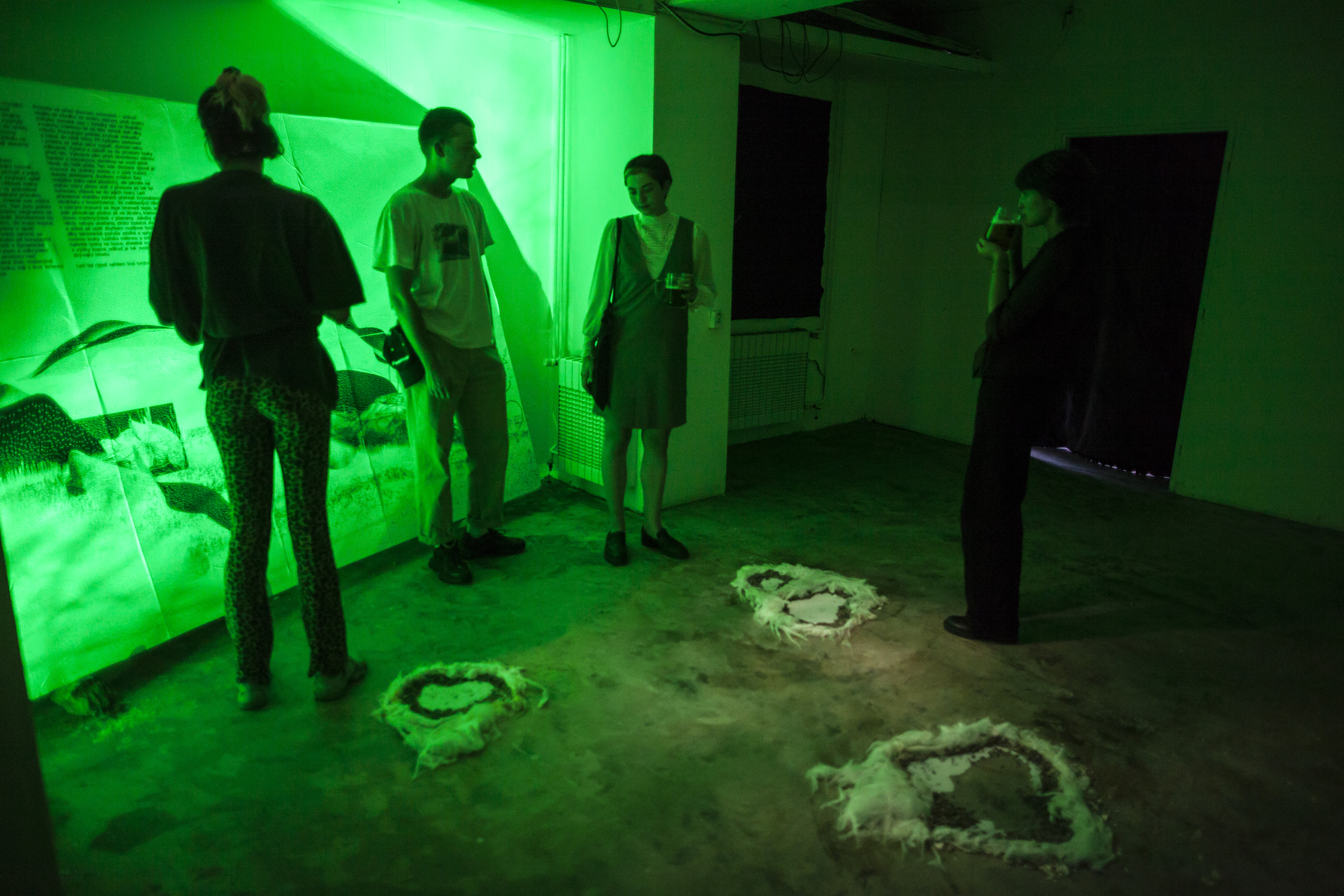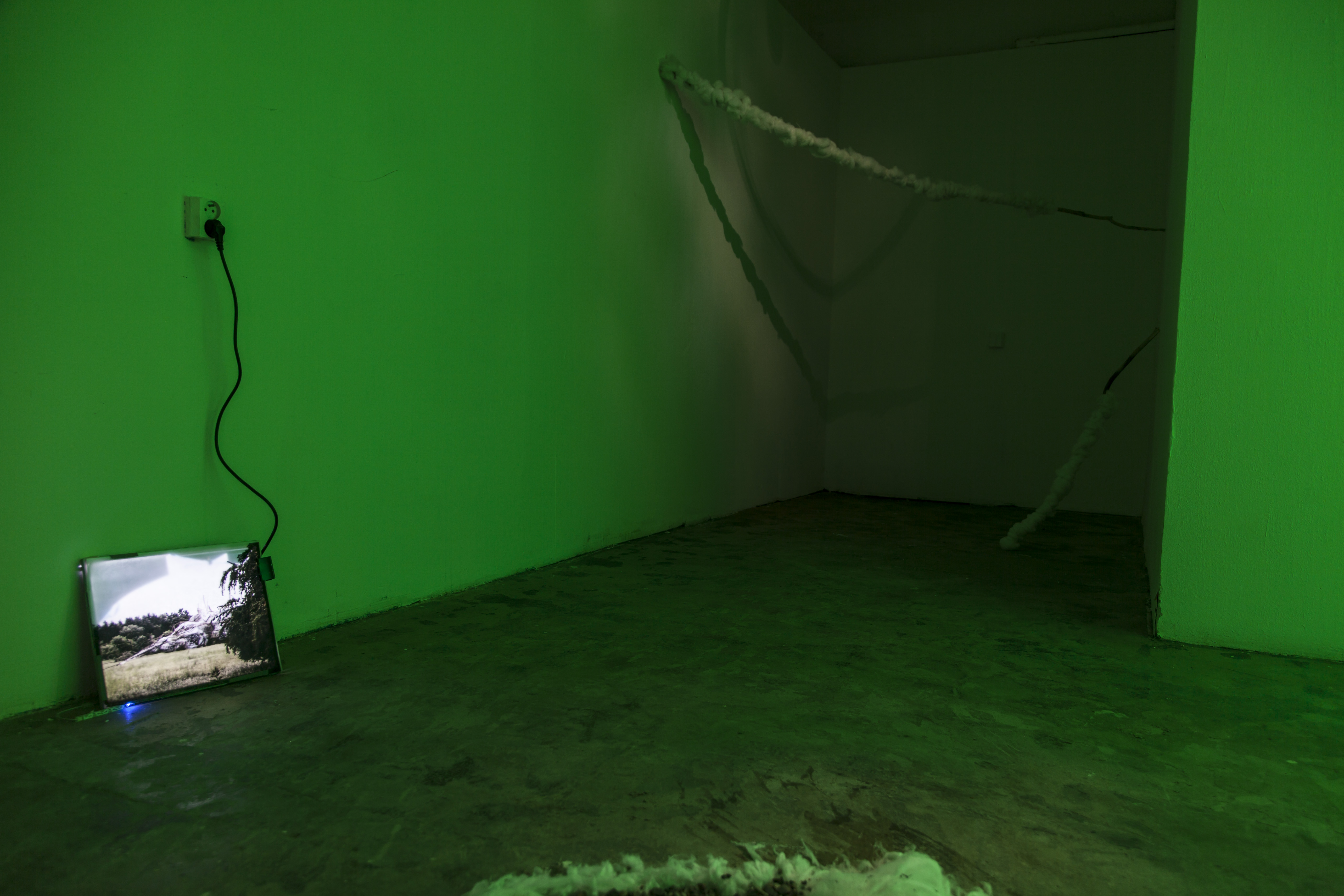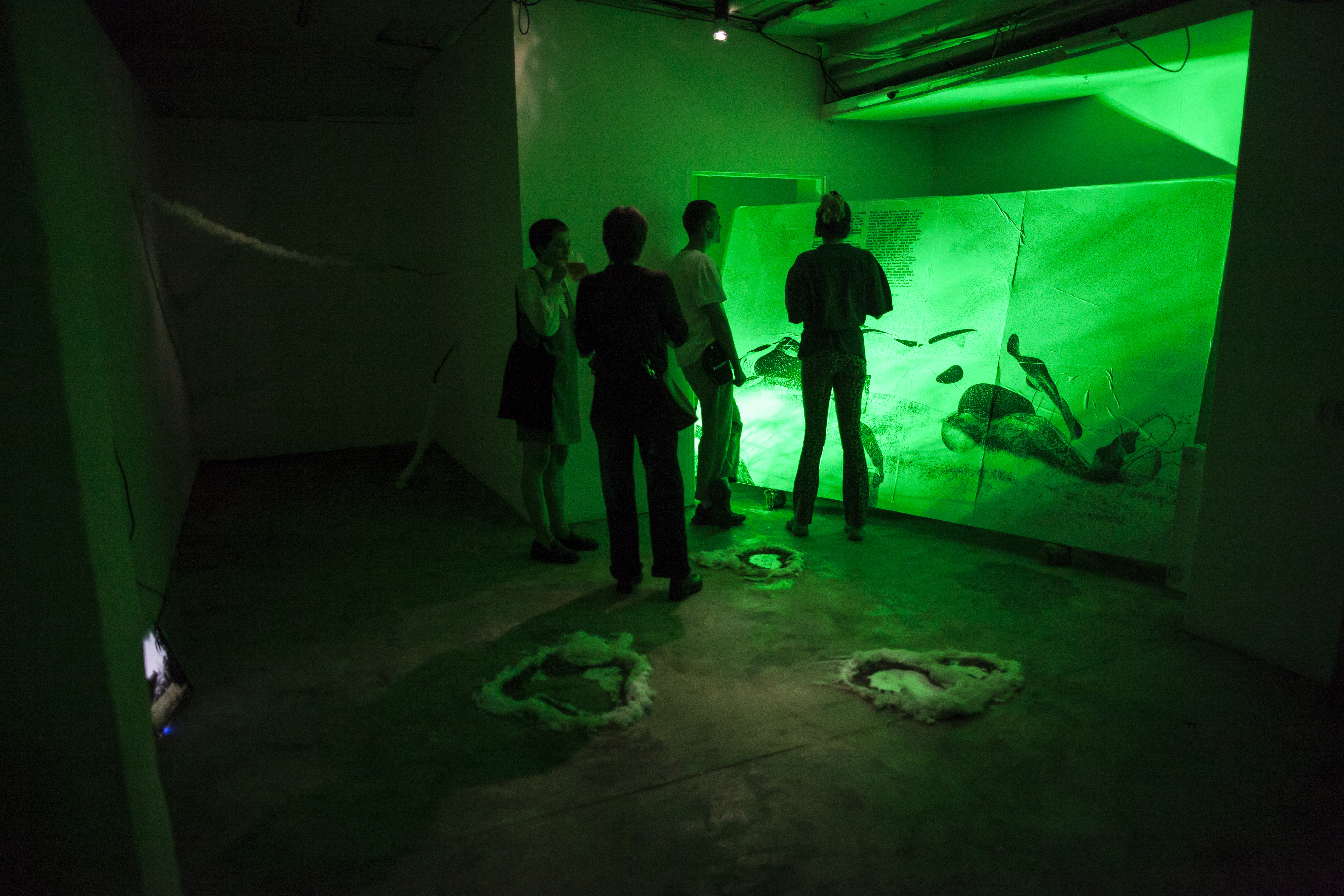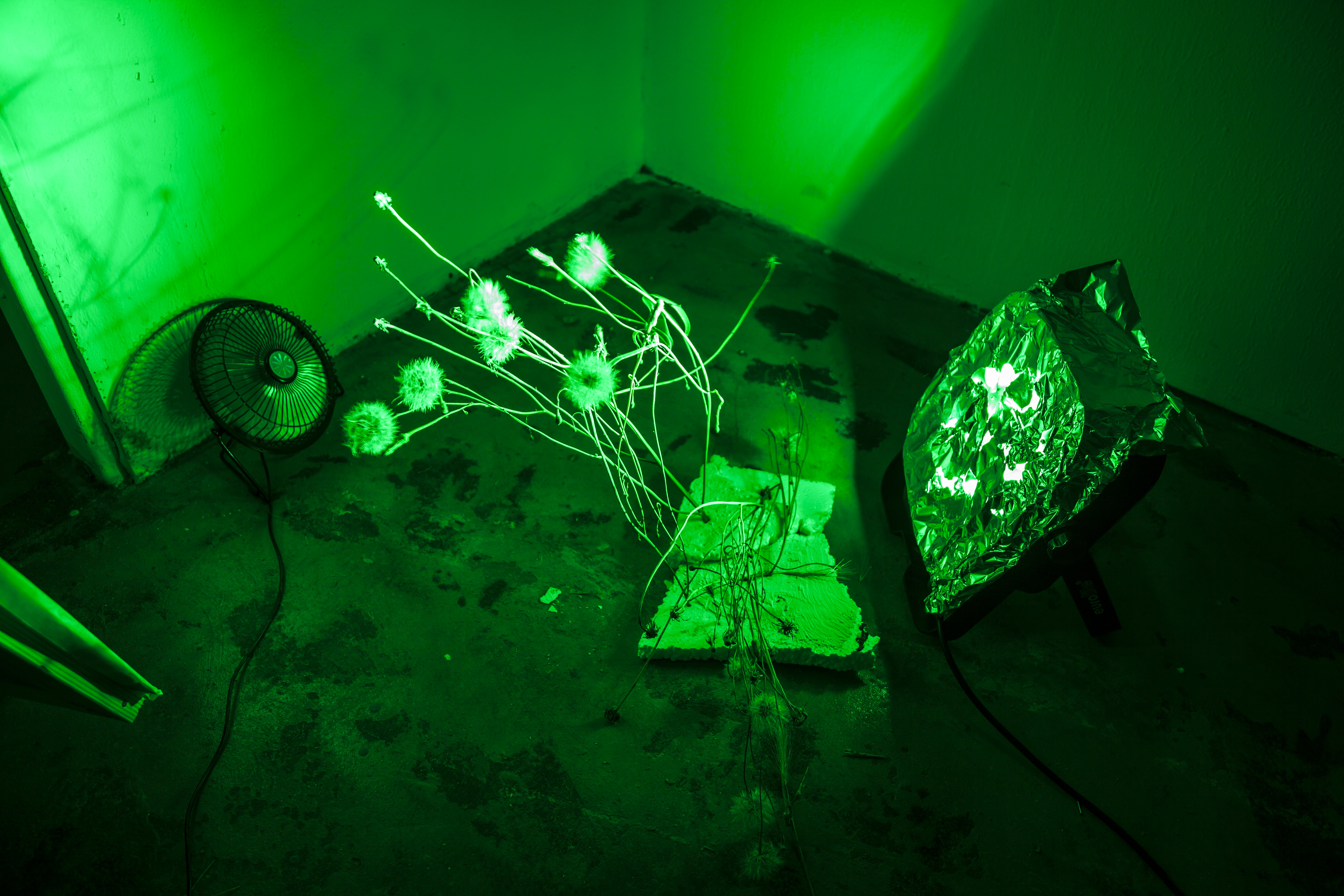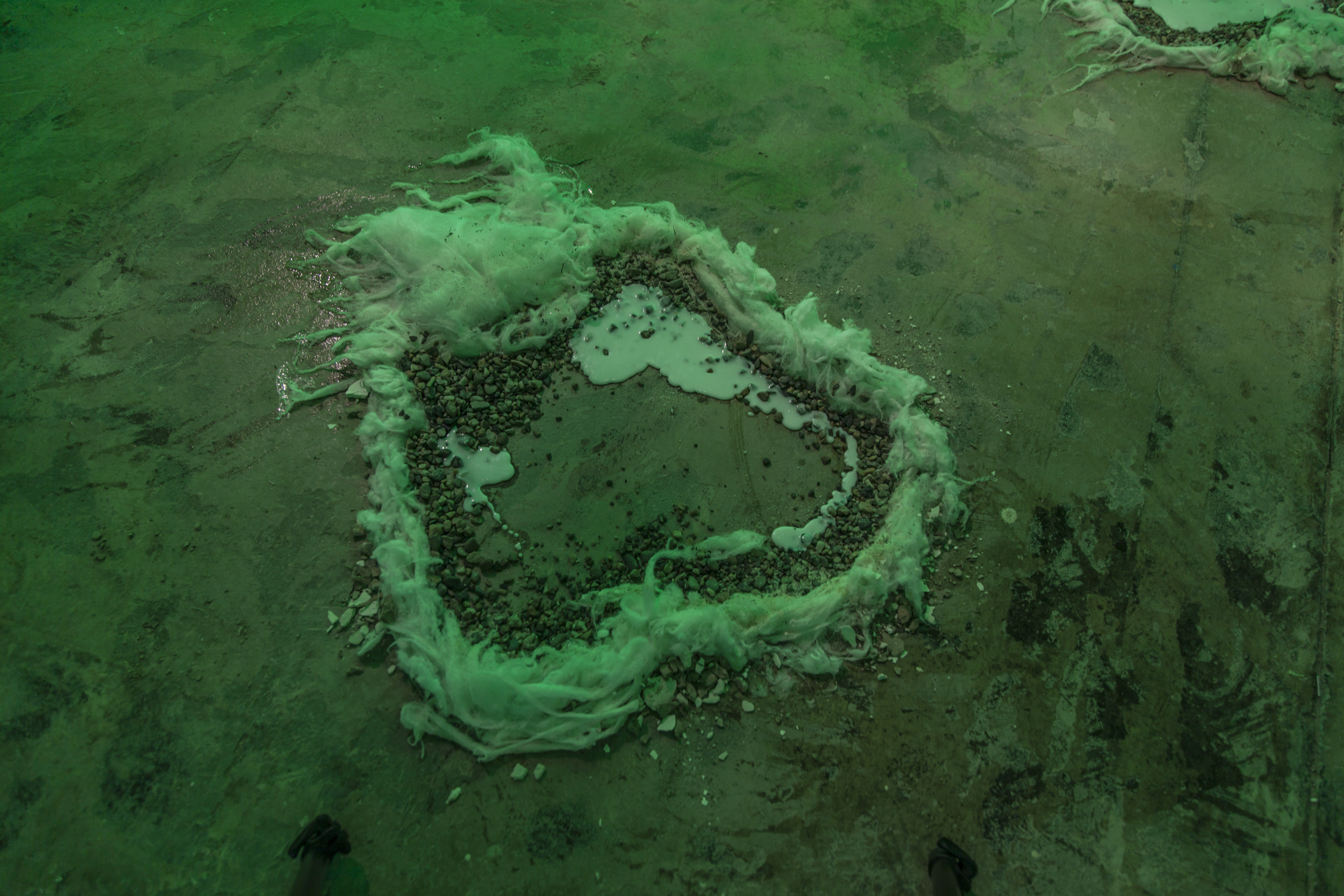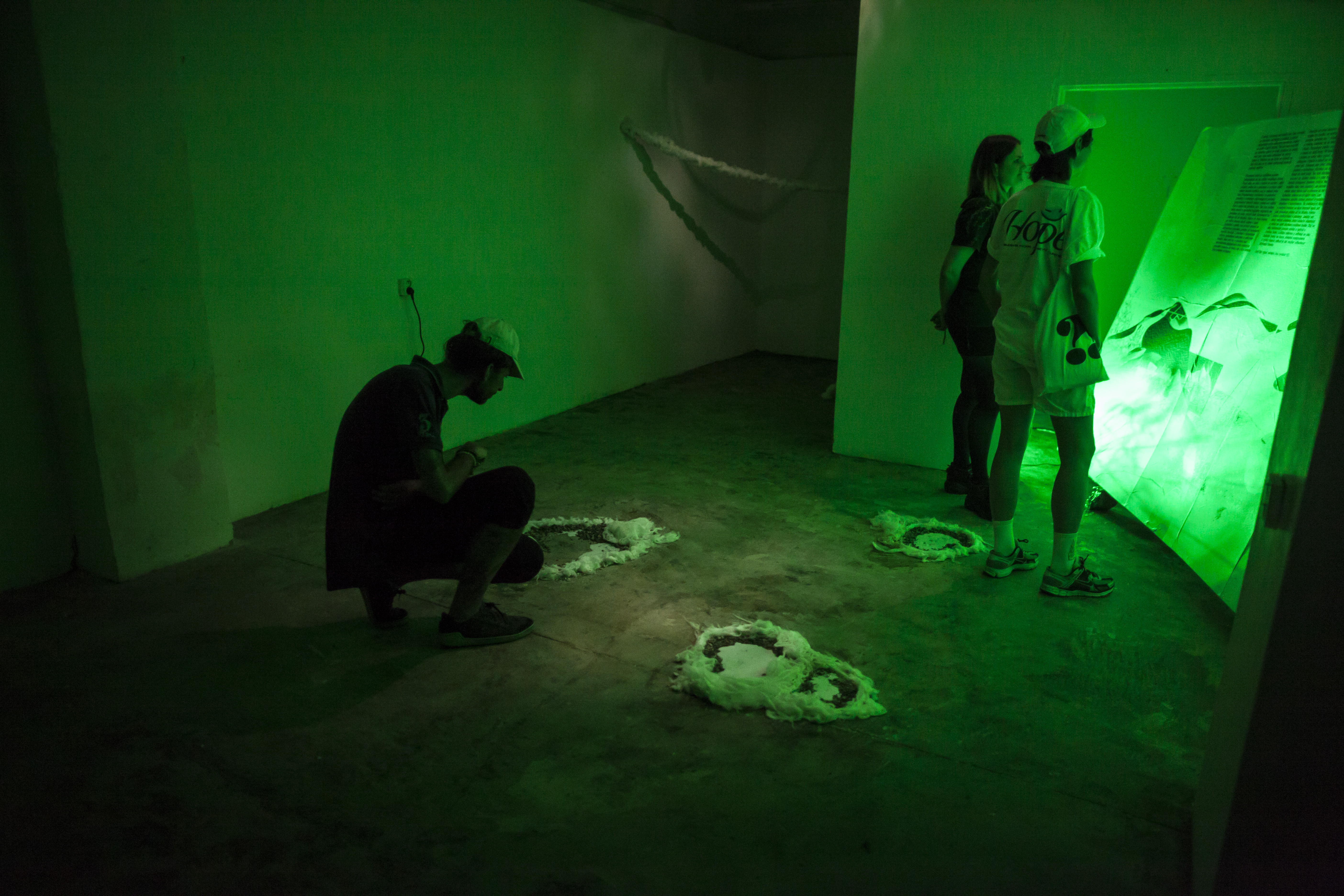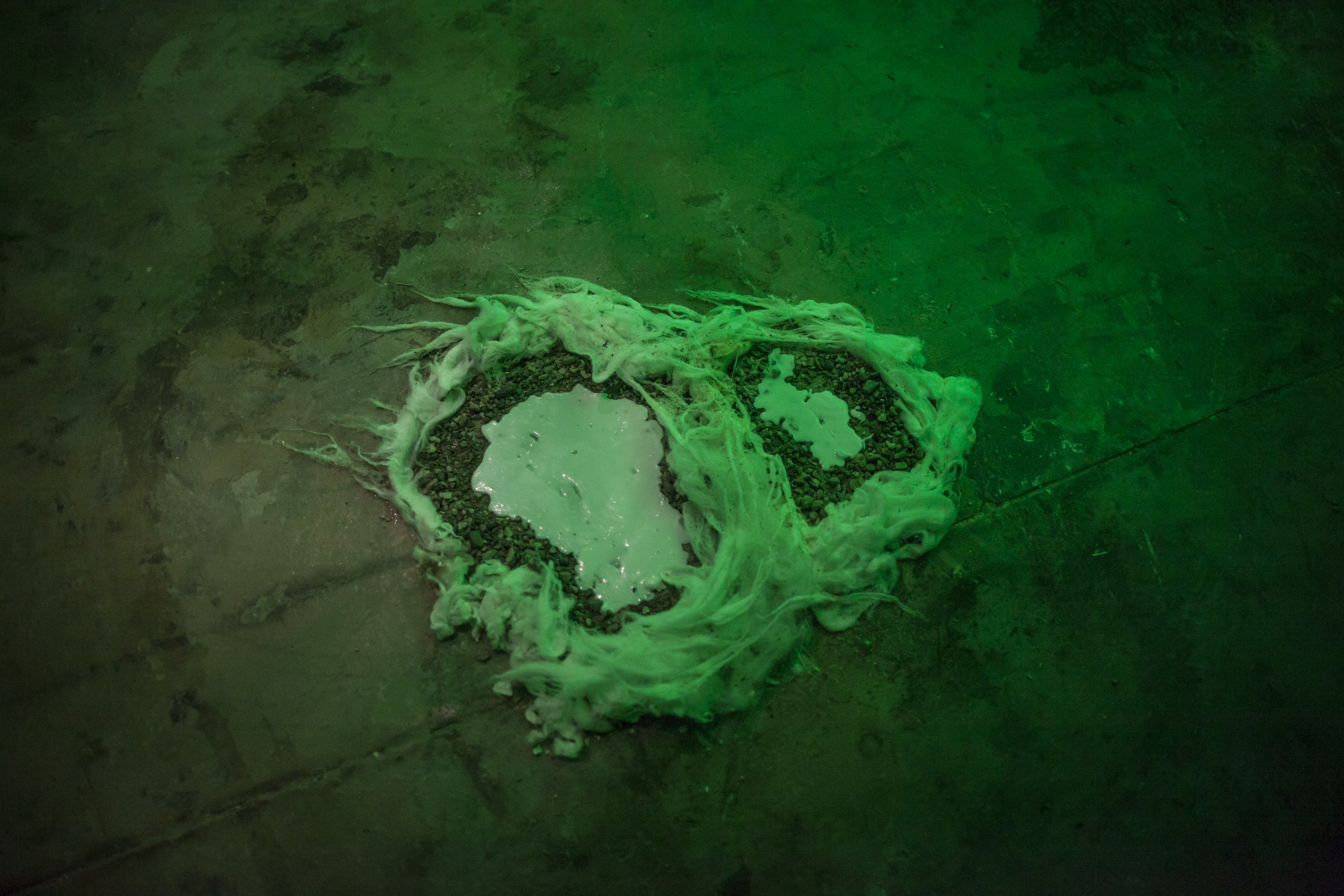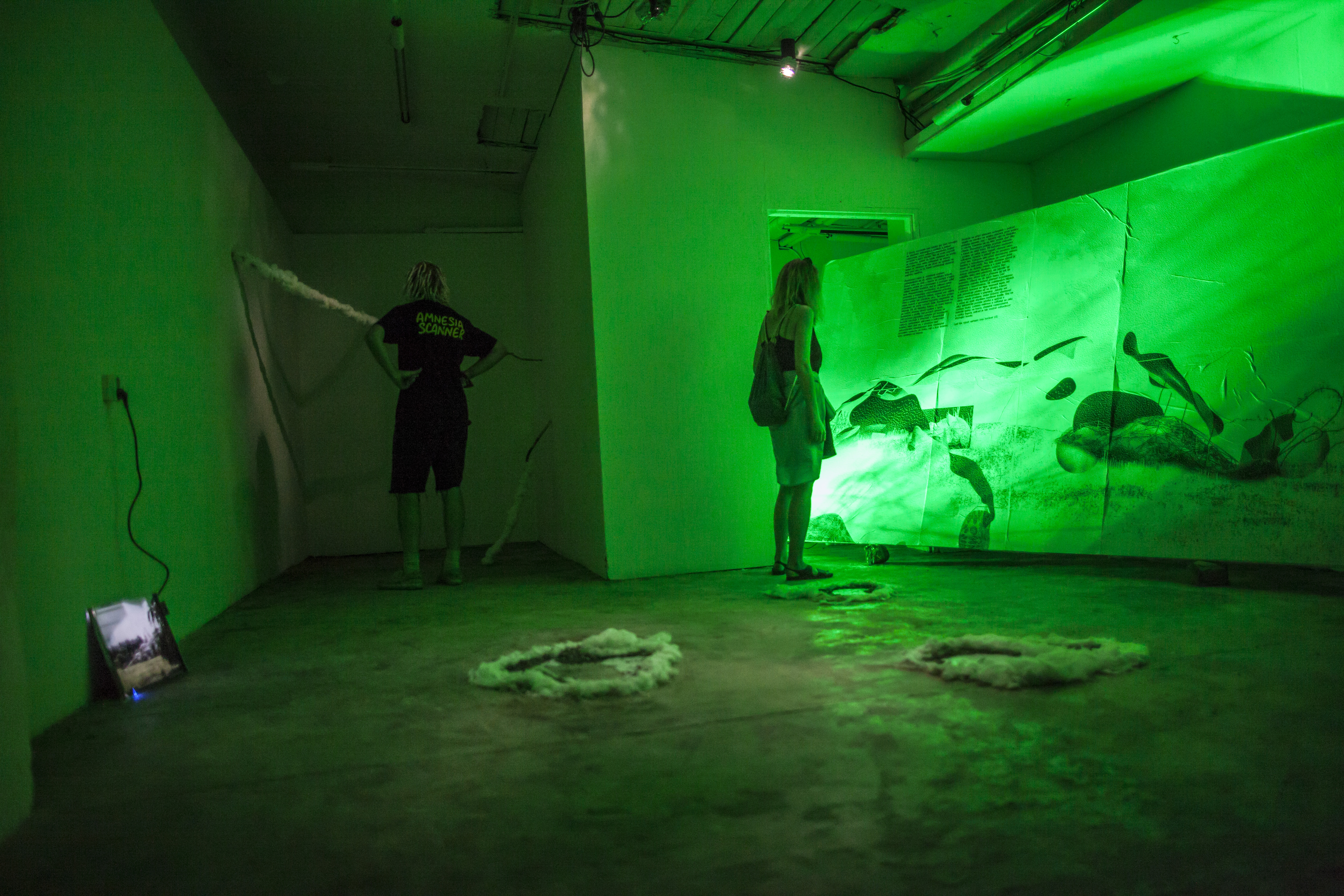 photo Marie Leličová


---
Výstavní program Petrohradská kolektiv z.s. na rok 2020 byl podpořen Státním fondem kultury ČR, Magistrátem hlavního města Prahy a Městskou části Praha 10.

Exhibition program Petrohradská kolektiv z.s. is supported in 2020 by the State Fund of Culture of the Czech Republic, the City of Prague, and the City District of Prague 10.