Photo credits: Anna Baštýřová


Scientists in the Galapagos (Obelisk of Light + Kult Masek)
na dvorku Petrohradské
20. 08. 2020 19:30
Vstupné: dobrovolné
Entry: donation
Scientists in the Galapagos is a joint project of two czech musicians Obelisk Of Light and Kult Masek. Both of them are prominent in contemporary czech ambient music. Obelisk works mainly within the digital field of granular synthesis with occasional accompaniment of electric guitar to create monumental power ambient. On the contrary to delicate drones of Kult Masek's analog modular setup. Their talent for moody atmosphere is combined in their conjoint set is even intensified into more elaborated and layered structures.
Summer in the courtyard at Petrohradská Kolektiv will be a showcase of live acts with the focus being on contemporary music production. We will present a broad variety of quality acts from the Czech alternative scene, ranging in genre from electronics, to pop, to country. Dramaturgy oversight will be handled by music producer, scenic and film music composer and member of music promoters collective – Wrong- Mojmir Mechura.
Scientists in the Galapagos je společný projekt dvou českých hudebníků Obelisk Of Light a Kult Masek. Oba aktéři patří mezi nejvýraznější představitele současné české ambientní hudby. Obelisk pracuje převážně v digitálním prostředí granulární syntézy za občasného doprovodu elektrické kytary, přičemž výsledkem je monumentální power ambient. Naproti tomu Kult Masek spoléhá převážně na svůj analogový modulární synth, ze kterého doluje jemné drony. Ve společném setu se jejich cit pro náladotvorné atmosféry spojují do ještě propracovanějších vrstevnatých struktur.


Léto na dvoře Petrohradská kolektiv s cyklem živých koncertů, se zaměřením na současnou hudební produkci. Má za cíl představit různorodost a kvalitu české alternativní scény napříč širokým žánrovým spektrem od elektroniky, přes pop až ke country. Dramaturgického vedení se zhostil Mojmír Měchura, hudební producent, tvůrce scénické a filmové hudby a člen pražského kolektivu Wrong.


---
Hudební program v rámci živého umění Petrohradská kolektiv je podpořen v roce 2020 Ministerstvem kultury ČR, Magistrátem hlavního města Prahy, Městské části Prahy 10.

Music performances as part of Live art program of Petrohradská kolektiv are supported by Ministry of Culture Czech republic, Prague City Hall, Municipal part Prague 10.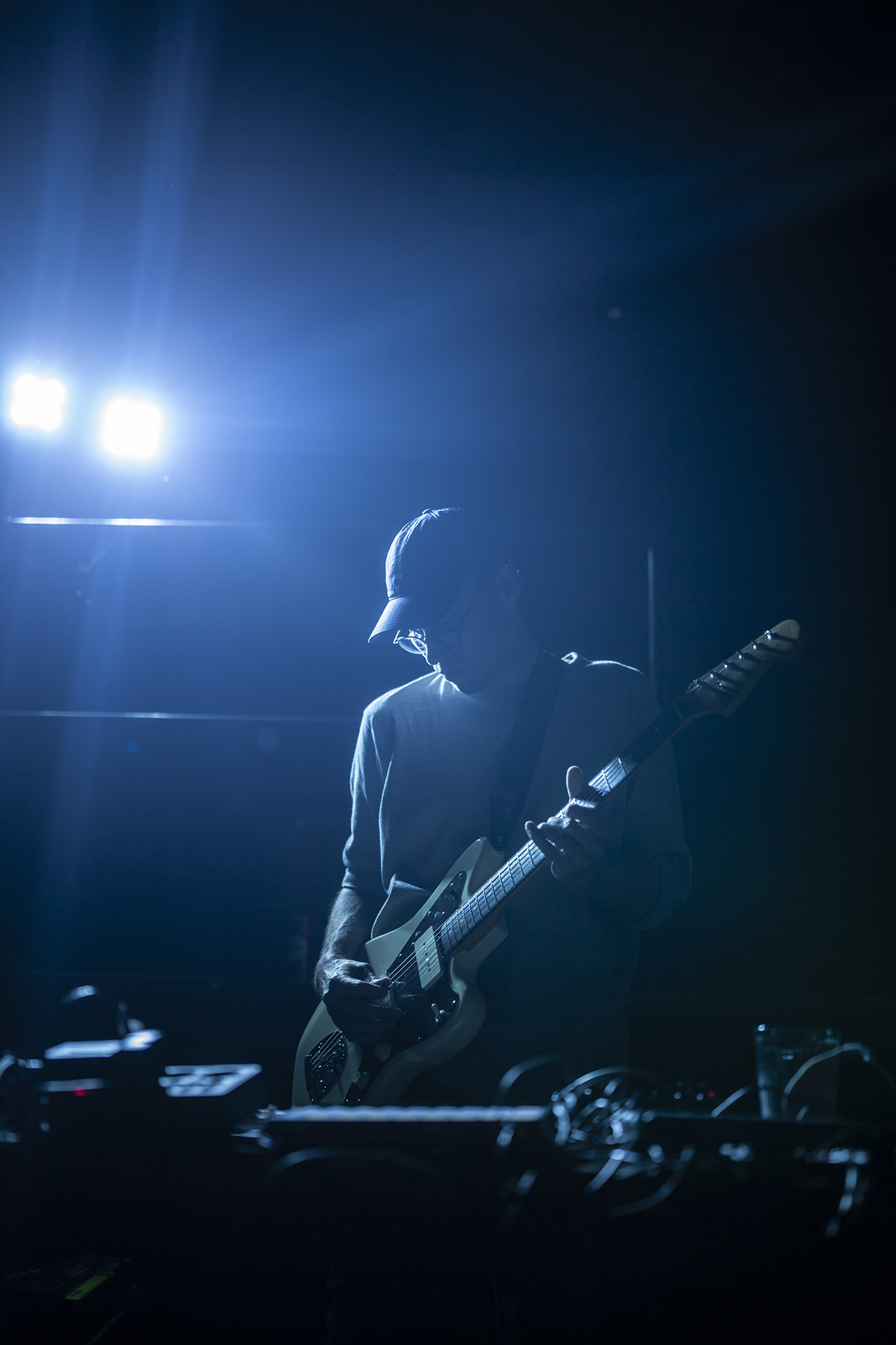 photo Marie Leličová