Lotus Wash
na dvorku Petrohradské
25. 08. 2020 19:30
Vstupné: dobrovolné
Entry: donation
︎︎︎Lotus Wash


is spontaneus communication between man and machine. Spaceship pilot trapped in the clutches of a black hole. Directed meditation of the body and mind in the garden of lotus flowers. Man is David Herzig, machine is modular synthesizer and result of their communication is abstract atmosphere accompanied by rough beats. Apart of his solo project, David Herzig is part of the band Bert & Friends; member of improvisational trio GTA Soundsystem together with Oliver Torr and Aid Kid; he plays with Never Sol; plays bass in Metastavy and also is a member of audio-laboratory Noise.kitchen crew.


Summer in the courtyard at Petrohradská Kolektiv will be a showcase of live acts with the focus being on contemporary music production. We will present a broad variety of quality acts from the Czech alternative scene, ranging in genre from electronics, to pop, to country. Dramaturgy oversight will be handled by music producer, scenic and film music composer and member of music promoters collective – Wrong- Mojmir Mechura.
︎︎︎Lotus Wash


je spontánní komunikace člověka a stroje. Pilot vesmírné lodi uvězněný ve spárech černé díry. Vedená meditace těla a mysli v zahradě lotosových květů. Člověkem je hudebník a producent David Herzig, strojem modulární syntezátor a výsledkem jejich vzájemné komunikace jsou abstraktní atmosféry doprovázené syrovými beaty. David Herzig kromě svého solo projektu působí v kapele Bert & Friends, společně s Oliverem Torrem a Aid Kidem vystupuje v improvizačním uskupení GTA Soundsystem, hraje s Never Sol, na baskytrau doprovází Metastavy a je členem posádky audio-laboratoře Noise.kitchen.

Léto na dvoře Petrohradská kolektiv s cyklem živých koncertů, se zaměřením na současnou hudební produkci. Má za cíl představit různorodost a kvalitu české alternativní scény napříč širokým žánrovým spektrem od elektroniky, přes pop až ke country. Dramaturgického vedení se zhostil Mojmír Měchura, hudební producent, tvůrce scénické a filmové hudby a člen pražského kolektivu Wrong.


---
Hudební program v rámci živého umění Petrohradská kolektiv je podpořen v roce 2020 Ministerstvem kultury ČR, Magistrátem hlavního města Prahy, Městské části Prahy 10.

Music performances as part of Live art program of Petrohradská kolektiv are supported by Ministry of Culture Czech republic, Prague City Hall, Municipal part Prague 10.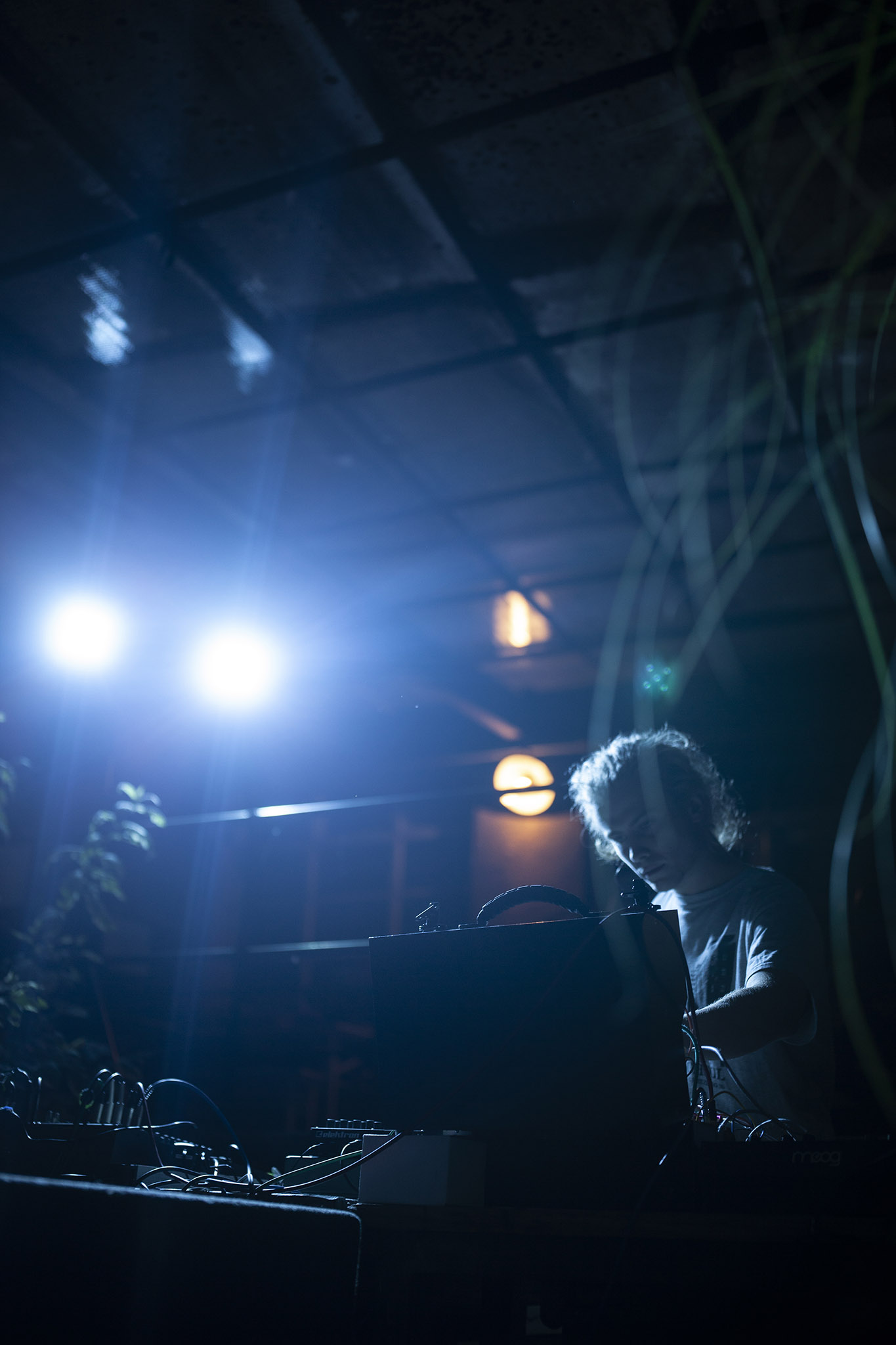 photo Marie Leličová