Šimanský
Niesner
na dvorku Petrohradské
27. 08. 2020 19:30
Vstupné: dobrovolné
Entry: donation
︎︎︎Jakub Šimanský & Tomáš Niesner


Guitarist duo Jakub Simansky and Tomas Niesner draws inspiration from genre called american primitivism, that derives from bluegrass tradiotion of american south, but it's nontraditional approach for tuning, rhytm and mantric repetitions found in asian spiritual music. Simansky and Niesner updated it with aspects of czech country-folk romanticism, that is rooted in our cultural surrounding. Their debut album "Unknown Dances" was released on czech label Stoned To Death.


Summer in the courtyard at Petrohradská Kolektiv will be a showcase of live acts with the focus being on contemporary music production. We will present a broad variety of quality acts from the Czech alternative scene, ranging in genre from electronics, to pop, to country. Dramaturgy oversight will be handled by music producer, scenic and film music composer and member of music promoters collective – Wrong- Mojmir Mechura.
︎︎︎Jakub Šimanský & Tomáš Niesner


Dvojice kytaristů Jakub Šimanský a Tomáš Niesner ve své současné tvorbě čerpají z žánru zvaného americký primitivismus, který vycházel z bluegrassové tradice amerického jihu, ale netradiční přístup k lazení, rytmice a mantrickému repetitivismu nalezl v duchovní hudbě asijského původu. Šimanský s Niesnerem ho však v našem prostředí obohacují o český country folkový romantismus. Svoji debutovou nahrávku "Tance neznámé" vydali v loňském roce na českém labelu Stoned To Death.

Léto na dvoře Petrohradská kolektiv s cyklem živých koncertů, se zaměřením na současnou hudební produkci. Má za cíl představit různorodost a kvalitu české alternativní scény napříč širokým žánrovým spektrem od elektroniky, přes pop až ke country. Dramaturgického vedení se zhostil Mojmír Měchura, hudební producent, tvůrce scénické a filmové hudby a člen pražského kolektivu Wrong.


---
Hudební program v rámci živého umění Petrohradská kolektiv je podpořen v roce 2020 Ministerstvem kultury ČR, Magistrátem hlavního města Prahy, Městské části Prahy 10.

Music performances as part of Live art program of Petrohradská kolektiv are supported by Ministry of Culture Czech republic, Prague City Hall, Municipal part Prague 10.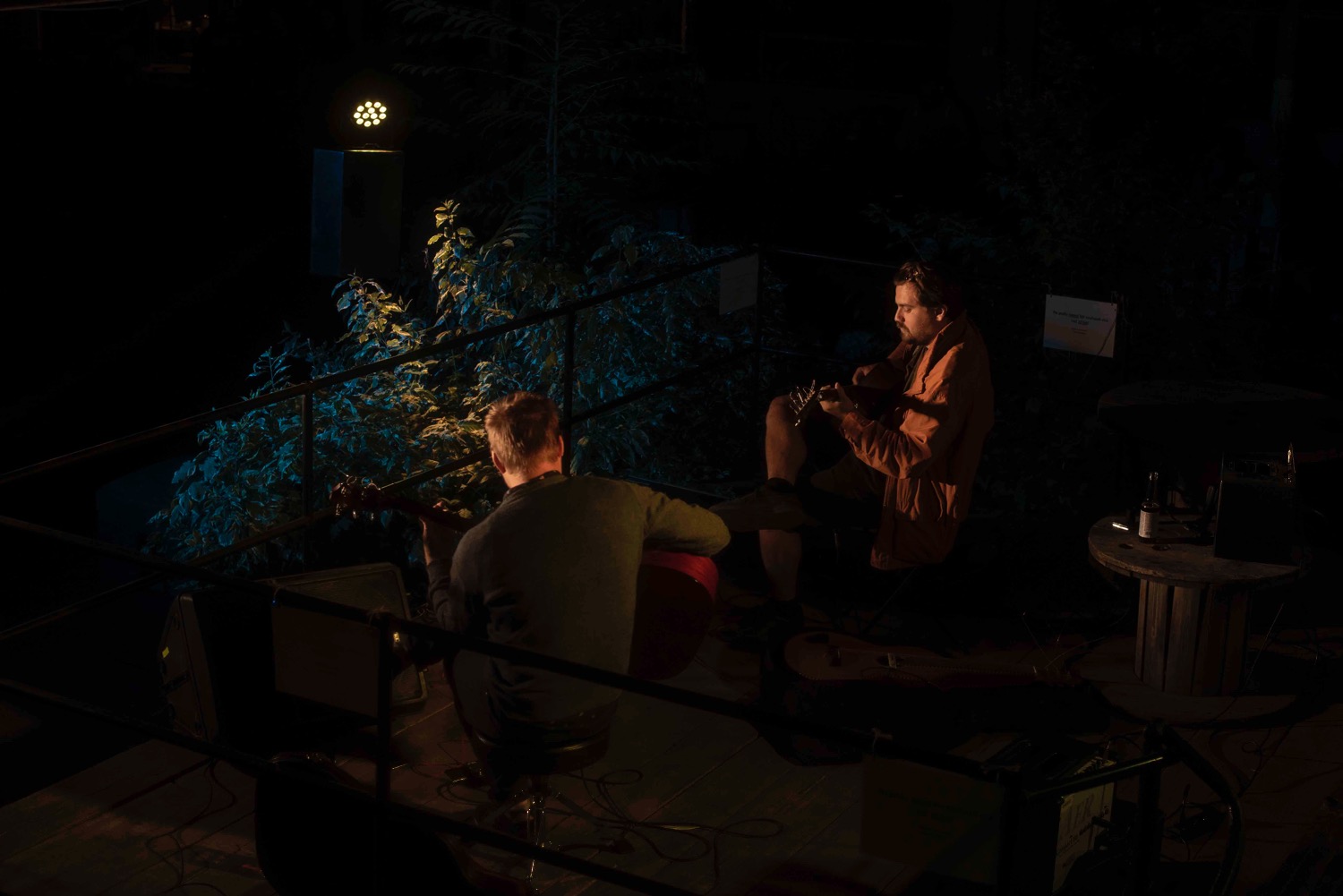 photo Marie Leličová, Týn Týna z Full Moon Zine