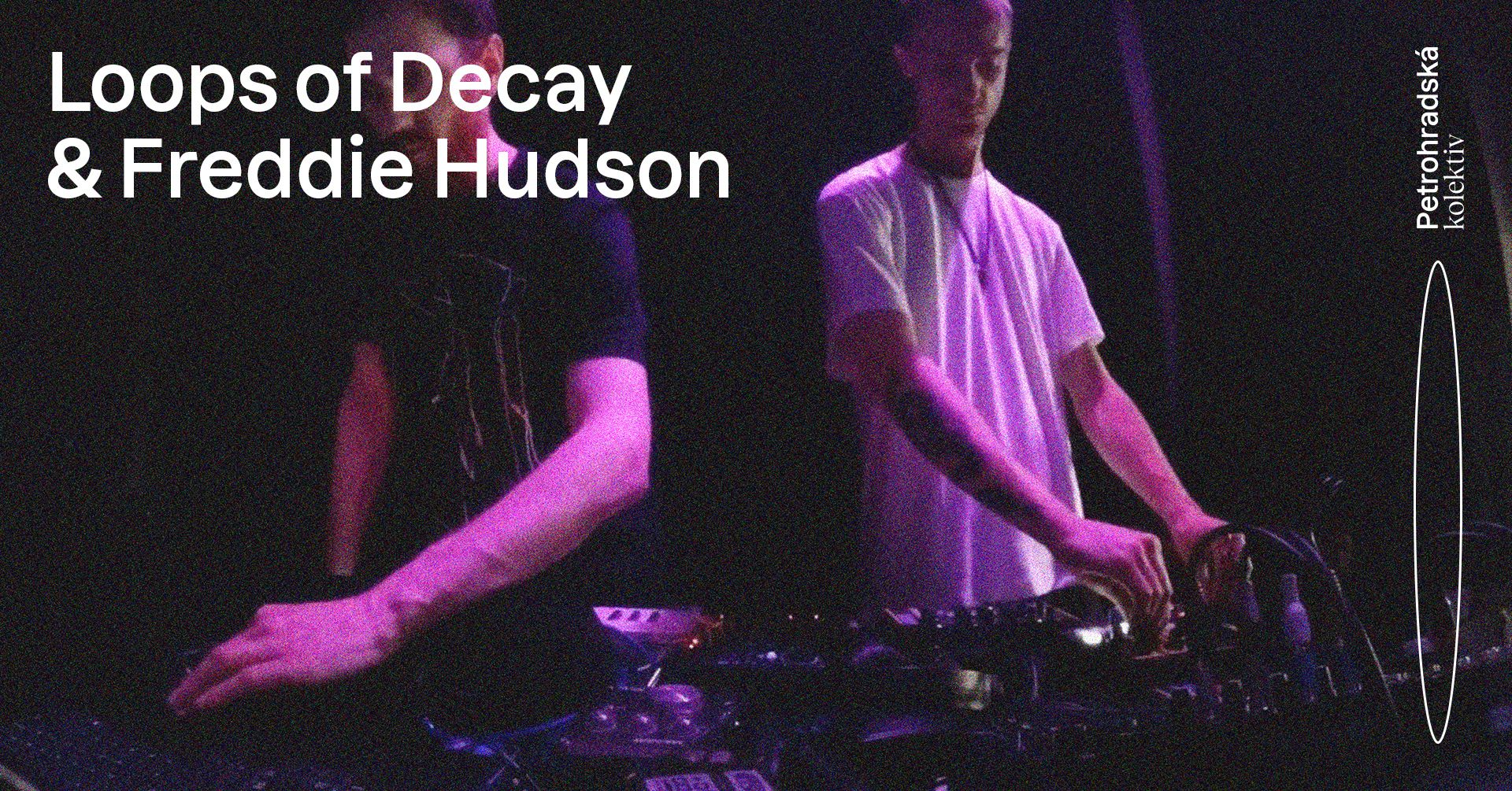 Loops of Decay
& Freddie Hudson
na dvorku Petrohradské
29. 06. 2021 19.30
Vstupné: dobrovolné
Entry: donation
Loops of Decay & Freddie Hudson

First in the series of live concerts at the yard of Petrohradská kolektiv will present experimental electronic duo Loops of Decay and Freddie Hudson.

Matěj Kotouček aka Loops of Decay is part of prague based specialised shop with modular synthesizers Noise.kitchen and musically involved in several projects: as half of improvisational duo Thistle, member of experimental collective AVA: Moving Spaces, that operates with field recordings and multichannel sound; or under the moniker Sound To Speak. In this free collaboration, he will be accompanied by Freddie Hudson, Prague based experimental musician, DJ and journalist writing for music platform Inverted Audio, where he informs also about czech contemporary experimental scene. Their live set focuses on hypnotic ambient soundscapes with processed field recordings.


Summer in the courtyard at Petrohradská Kolektiv will be a showcase of live acts with the focus being on contemporary music production. We will present a broad variety of quality acts from the Czech alternative scene, ranging in genre from electronics, to pop, to country. Dramaturgy oversight will be handled by music producer, scenic and film music composer and member of music promoters collective – Wrong- Mojmir Mechura.


︎︎︎Loops of Decay & Freddie Hudson

První v sérii letních koncertů na dvoře v Petrohradská kolektiv se představí experimentální elektronická dvojice Loops of Decay a Freddie Hudson.

Matěj Kotouček aka Loops of Decay je součástí pražského specializovaného obchodu s modulárními syntetizátory Noise.kitchen a hudebně se angažuje hned v několika projektech: jako polovina improvizačního dua Thistle, je členem experimentálního kolektivu AVA: Moving Spaces, který pracuje s terénními nahrávkami a vícekanálovým zvukem nebo operuje pod hlavičkou projektu Sky To Speak. V čerstvé kolaboraci ho bude doprovázet v Praze usazený Freddie Hudson, experimentální hudebník, DJ a žurnalista píšící pro hudební server Inverted Audio, na kterém v poslední době ve velké míře informuje i o české alternativní scéně. Jejich společný živý set tíhne k hypnotickým ambientním plochám s použitím procesovaných field recordings.


Léto na dvoře Petrohradská kolektiv s cyklem živých koncertů, se zaměřením na současnou hudební produkci. Má za cíl představit různorodost a kvalitu české alternativní scény napříč širokým žánrovým spektrem od elektroniky, přes pop až ke country. Dramaturgického vedení se zhostil již druhým rokem Mojmír Měchura, hudební producent, tvůrce scénické a filmové hudby a člen pražského kolektivu Wrong.




---
Hudební program v rámci živého umění Petrohradská kolektiv je podpořen v roce 2021 Ministerstvem kultury ČR,
Magistrátem hlavního města Prahy, Městské části Prahy 10.

Music performances as part of Live art program of Petrohradská kolektiv are supported by Ministry of Culture Czech republic,
Prague City Hall, Municipal part Prague 10.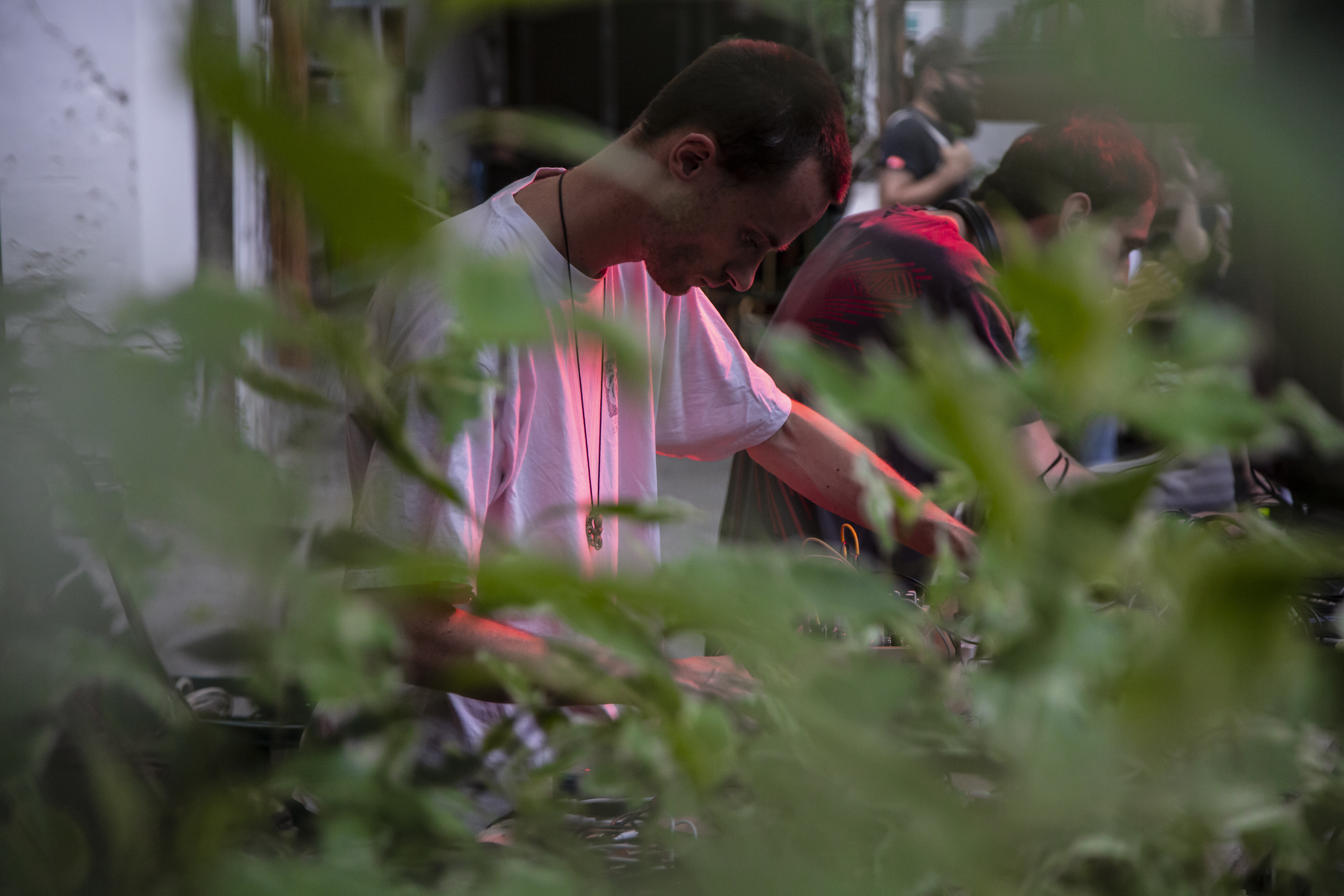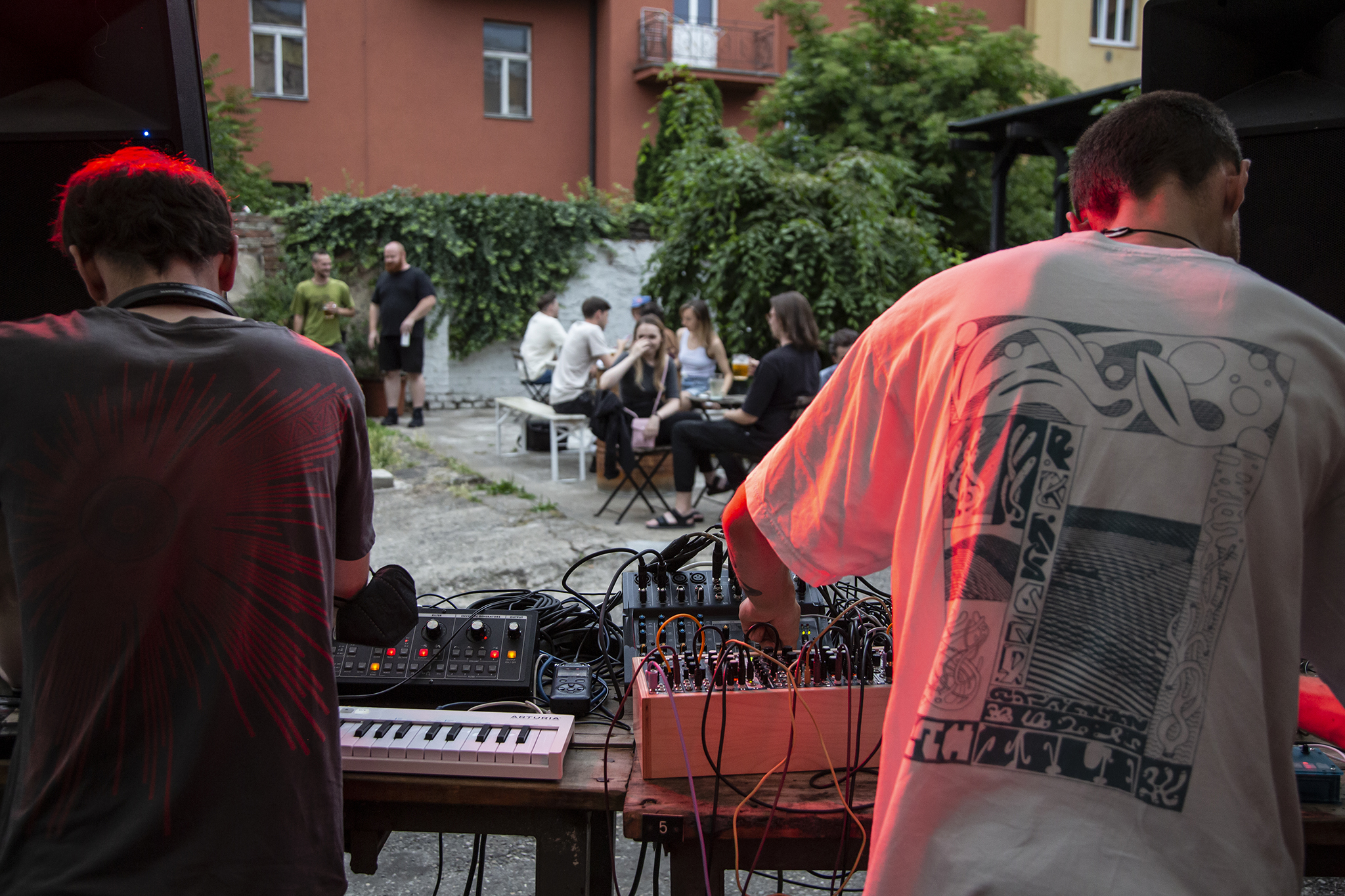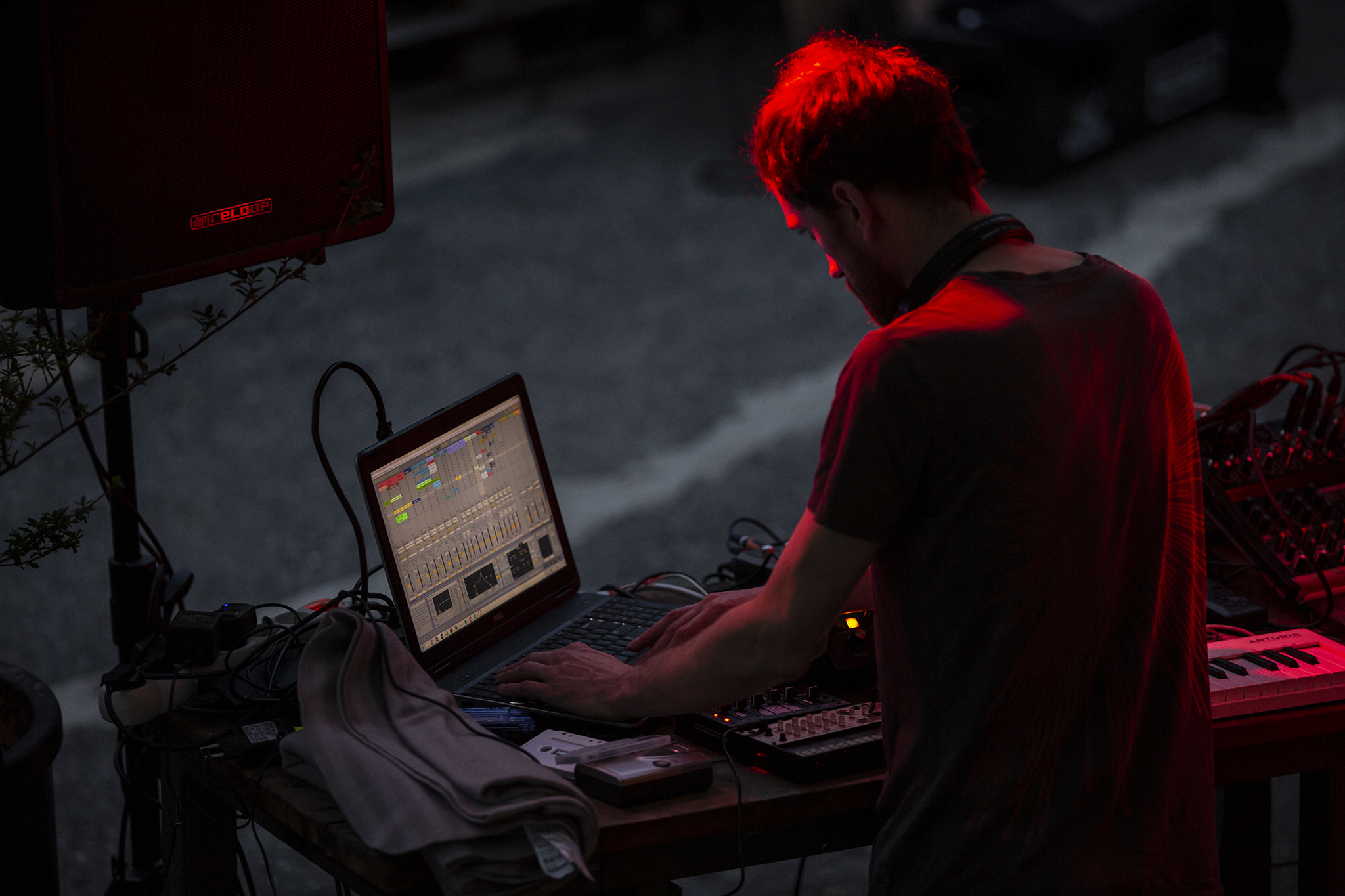 photo by Marie Leličová