EN
The area of the studio including the kitchenette is 110m2. The studio has a large corner fabion of 4.5 x 6m and a height of 3.5m. The suspended movable truss system on the ceiling allows hanging decorations and lights weighing a maximum of 50kg per truss (total number of 2pcs).
The studio also includes a kitchen and production facilities.
CZ
Plocha studia včetně kuchyňky je 110m2. Studio disponuje velkým rohovým fabionem o rozměru 4,5 x 6m a výšce 3,5m. Závěsný pohyblivý truss systém na stropě dovoluje závěs dekorací a světel o hmotnosti maximálně 50kg na každý truss(celkový počet 2ks). Součástí studia je i kuchyňka a zázemí pro produkci.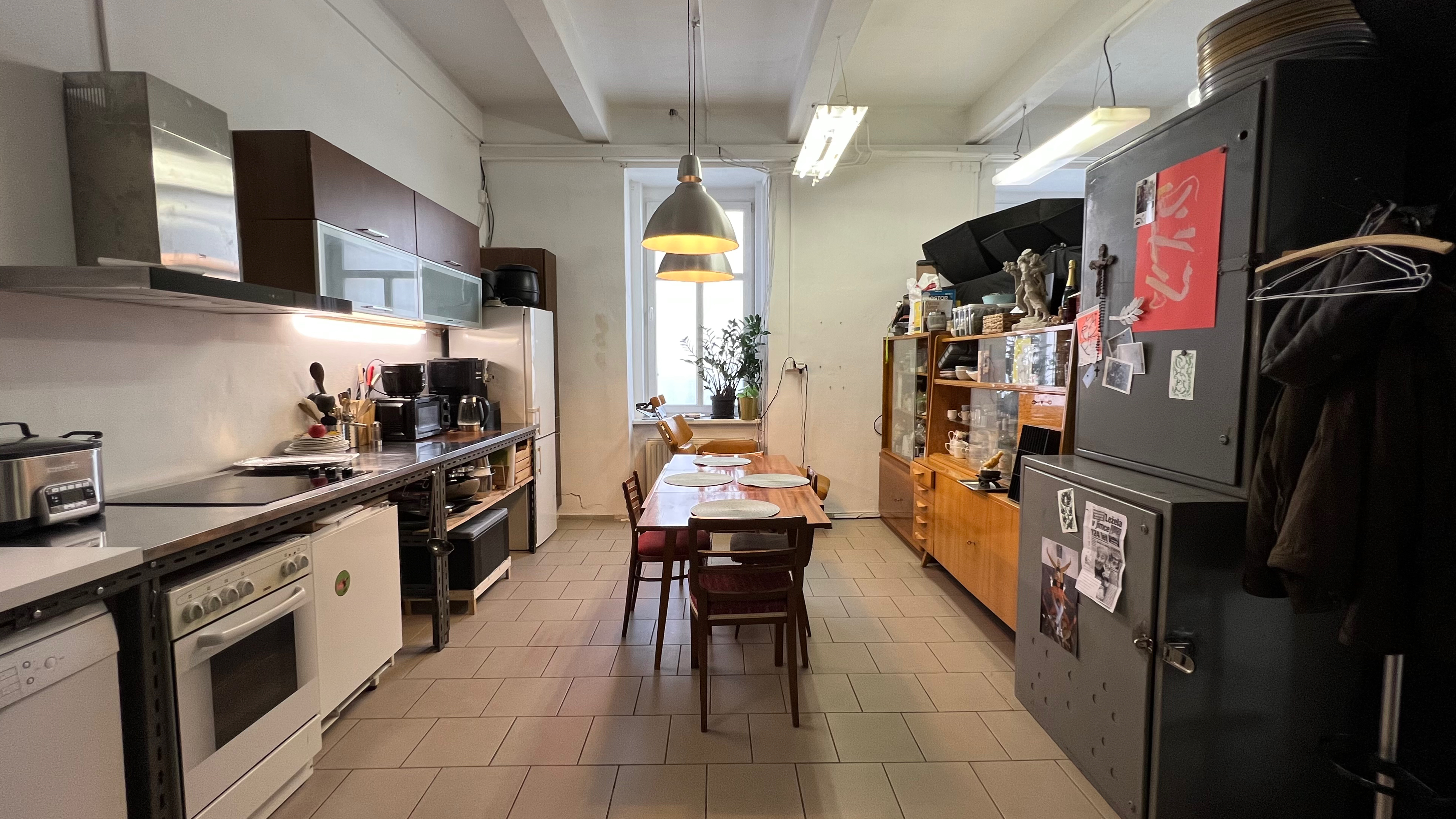 STUDIO SPECS
STUDIO AREA
110M2


STUDIO WIDTH

8M


STUDIO LENGHT

9M


CYCLORAMA(WXL)

6x9M




BG COLOR

GREY
CEILING HEIGHT

3,8M


KITCHEN

18M2
BACKSTAGE
20M2
MAX TRUSS LOAD
50KG



LIST OF LIGHTS
(included in the lease)
1X AMARAN 150C LED
2X REDHEAD RGB-TS II LED
3X AMARAN 100D LED
2X 650W TUNGSTEN
6X 1200W TUNGSTEN
2X 2000W TUNGSTEN
6X GODOX SK 300II
2X FOMEI F-300